DON EXPLAINS WHY NIGERIAN INTELLECTUALS ABROAD ARE NOT KEEN ON RETURNING HOME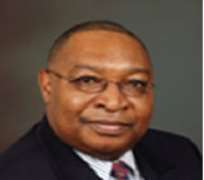 Prof Uche
Greg Uche, professor of Research Methodologies, Walden University, USA, has blamed the inability of government to feed students as one of the major reasons why quality of education in Nigeria deteriorated. Reacting to recent mass failure in both the Joint Admissions and Matriculation Board (JAMB) and National Examinations Council (NECO), Prof. Uche who visited Nigeria, warned that until utility of education is restored all efforts geared towards restoring it to what it was would be a total waste. He spoke to Daily Sun on how to get it right. He also explained why the Nigerian intellectuals abroad are not keen on returning home to help in rebuilding or building up the country.  Excerpts:
The massive failure recorded in the just released NECO and JAMB results attest to the fact that the standard of education in Nigeria is going from bad to worse. What could be responsible for that?
I am very much depressed that the educational standard in Nigeria has taken a downturn.  In those days, my ability to graduate from University of Lagos, UNILAG, was as a result of hard work. You have to earn whatever grade you have. I will say that education especially at the tertiary level started to decline when the government decided to hands off the feeding of students. I remember when I was the UNILAG, we were paid 50 cents; professors had money to do research, the lab was well- equipped, the books were there.
Over and above that, you could see the utility of education because when you graduate, you are very sure that there is a job.  It is very disheartening for an educational system that turns out graduates that are going nowhere. What that means is that our value system has been diluted; children no longer see education as a process to a successful career attainment. And sadly, parents have intervened in a negative way where a parent is ready to buy certificate or take an unorthodox means to get the child into the university, when children are persuaded to take courses that they do not have passion for.
Over and above that, our children no longer see education as a means to accomplishing a successful life. Rather, getting a degree has become a symbolic thing. I am sad to see a university professor who is professing nothing because they don't have it. In those days before you are hired as a university professor, your level of competence is indisputable because you are able to produce quality research in terms of publication. Sadly, I don't see a solution right now. In the past when you are a graduate of any university in Nigeria and you are given admission to study a programme overseas, they have a lot of respect for you. They believe in what you are capable of doing, some of us finished our doctorate in a space of three years but these days even if you come with a first class degree, you are subjected to an evaluation or reassessment of what you claim you have.
How can these anomalies be corrected?
There should be a total revamping of the educational system. The primary thing is for us to go back to the drawing board and begin to identify what went wrong. If we seriously want education to be what it is, we have to provide the resources that are needed. The professors don't have research grants, the labs are dilapidated, and the libraries are empty. My recommendation will be that government should institute a committee of academia, who will look into what is needed to revamp, re-energize and create enthusiasm among the young ones. But all these suggestions would be a total waste if the generation that we are turning out from our educational system has no sense of utilization of what they got. You have a graduate engineer that has been unemployed for five years; what encouragement does other people coming behind have for them to take education serious? We have a lot of money in this country that we should create jobs.
Are you exonerating the parents?
I sympathize with parents because in the real context, parents make a lot of sacrifices to send their children to school. Most parents will sell their land to pay for their child's school fees and at the end of the day, the children who are supposed to get jobs and begin to solve family problems are not in a position to do that. But we beg parents not to push their children beyond potentials, if your child is not capable of becoming a medical doctor, why do you want to force them to become one? To satisfy the parents, the child would begin to cut corners.
What could be done to convince Nigerian academia abroad to return and help to sanitize the education sector?
I must say that when I came back home from England 15 years ago most of my colleagues in the university could hardly maintain their vehicle because their pay-packet was pitiable. This is where the former head of state, Chief Olusegun Obasanjo should be given credit for addressing the salary and welfare package of professors. That is very commendable but that is not enough; there are sadly a lot of Nigerian professors all over world. I belong to the association of Nigerian professors in the United States and they're so many of us over there. We all want to come home but the question is, to do what? Are we coming home to a system that is not producing the quality of intellectuals that would serve the purpose, a university that does not have a research grant, a system where even the modern technology is not available, a system where the students are not interested in what you are saying and not ready to imbibe knowledge? So the challenge is there for the government and those who are in charge to provide incentives.