At Last, Yoruba Film Industry Gets Academy Awards**Ogun State Hosts Maiden Edition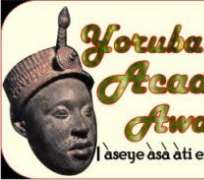 For a long time, the Yoruba film industry has been left to play a second fiddle in Nollywood especially in rewarding its abundant talents.
Since the creation of Africa Movie Academy Awards, the number of core Yoruba actors, producers, directors and others can be counted with fingers.
Filling this gap is Tunde Osinibosi, the president and executive producer of Yoruba Movies Academy Ltd, the organiser of Yoruba Movie Academy Awards (YMAA).
According to Tunde, "the unprecedented growth of the Yoruba movie industry calls for an opportunity to honour and celebrate creativity, quality and hard work amongst practitioners on a yearly basis thereby encouraging them to further excel."
In acceptance to this development, actors, producers, directors, marketers etc in Yoruba movie industry are all looking forward to the event.
Meanwhile, the Ogun State government has agreed to host the epoch event.
The Ogun State Commissioner for Culture and Tourism Chief Olu Odeyemi reinstated the significance of the Yoruba movie industry in the development of Culture and Tourism in the state.
The Yoruba Movie Academy Awards is scheduled to hold at the June 12 Cultural Centre Kuto, Abeokuta as part of celebrations to mark Senator Ibikunle Amosu's one year anniversary in office.
The awards will also have a traditional red carpet at the event.
This is another Nollywoodgists.com fully supported event.