Adultery or Corruption – Which is worse?
Let's Think & Talk With Prof. Alex O. Atawa Akpodiete, Esq.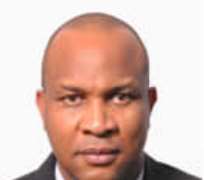 Recently, I was with some friends and they were complaining about corrupt politicians. At least two of them were cheating on their wives with separate mistresses. I now made a statement that a man who is cheating on his wife, is probably not in a good position ("standing" in law) to complain about a corrupt politician. In law, we say that he that comes to equity must have clean hands. One of them said, "Ö boy, why you dey go there now?" So that there is gender equity, the same should apply to a woman who is cheating on her husband. I would not want the feminists to say I am ignoring them. As they say, what is good for the goose is good for the gander.


It is important that we understand the two situations and how they affect us especially in the political arena.
What exactly is corruption? Chambers English dictionary defines it as "rottenness, putrid matter, impurity, bribery." It also refers to dishonesty. Also, section 2 of the ICPC Act (2000) states that "Corruption" includes bribery, fraud and other related offences." Also, the United Nations Convention Against Corruption (UNCAC) and the African Union Convention on Preventing and Combating Corruption (AUCPC) both shed light on the global understanding on corruption, which includes unfair advantage, trading in influence and illicit enrichment. See articles 15 & 18 of UNCAC and article 8 0f AUCPC.
Oxford Advanced Learner's Dictionary defines adultery "as sex between a married person and someone who is not their husband or wife." In January this year, Durex condoms issued a report that Nigerian women are the most promiscuous in the world. So, if our men in power are some of the most corrupt in the world according to Transparency International, are they now intimating that our women are the most unfaithful out there? Who creates this statistics and what sample are they using? Anyway, who does adultery affect? Some people may argue that it affects only the couple (or trio if you include the mistress).
Corruption, on the other hand, is a serious matter that affects everyone. To Echo the words of Professor Jibril: "in order to avoid the total collapse of the Nigerian state which corruption is accelerating, all patriots must come together and fight it, for if we fail to do so the inevitable anarchy that will follow will consume us all." This is borrowed from the Preface of my book called "Financial Crimes Law & Fraud Management: A Comparative Compendium & Analysis of Nigerian and US laws."

New EFCC boss faces a tough job fighting corruption in the country, including corruption in the EFCC.[/IMG]
According to the EFCC in its Handbook for Anti-Corruption Revolution (ANCHOR) Partnership, "Corruption has been identified by experts and stakeholders as the greatest impediment to good governance and development in Nigeria." "Corruption … deters private investment and thus, growth and poverty reduction." UNDP Summary Human Development Report Nigeria 2008-2009, p. 13. "Corruption has underdeveloped Nigeria." UNDP Human Development Report Nigeria 2008-2009, P. 105. It is quite understandable that economic growth and poverty reduction cannot be achieved in an environment of corruption. Also corruption deters foreign investment because it damages Nigeria's image and reduce our "Transparency Perception Index."


The question becomes: would you prefer an adulterous leader or a corrupt leader? Before deciding, read on.
NEPAD Nigeria (2007:5) stated that "corruption is a huge challenge in the public administration in Nigeria. It is at the core of the crisis of governance, the establishment of a stable democratic order, rule of law, development and the welfare of citizens." The Former Minister of Education, Late Professor Babatunde Fafunwa puts it best as follows: "Name any problem we have in this country and I will tell you that corruption is the root cause. If there is a plane crash, car crash, bad road, poor health facilities, bad economy, insecurity, bad education, corruption is at the root of all these challenges and we must kill corruption before it kills us." When he says that, name any problem in Nigeria and that corruption will be at the root of it, does he also mean that adultery is caused by corruption?
Jibril (2010) states that "corruption and dishonesty are rampant in today's Nigeria." What Professor Muhammad Jibril was lamenting in a 2010 lecture was the current state of affairs in Nigeria. However, as he correctly points out, "Corruption has a long history in Nigeria." Adultery also seems to have a long history in Nigeria. Note however that adultery is clearly different from polygamy. One involves amorous relationship with someone who is not your wife, while the other allows you to have more than one wife with whom you can legally have conjugal relationships. We do not have polyandry in Nigeria. Polyandry is a system where a woman can have more than one husband.
Justice Ayoola also warned that "corruption may be the greatest threat to the survival of the Nigerian nation today." The government of Nigeria in an apparent attempt to fight corruption set up two Commissions: ICPC and EFCC. On January 15, 2007, Justice Ayoola had this to say at the Annual Gani Fahwehnmi Lecture, "The ICPC in its anti-corruption crusade aspires to the day when teeming millions of Nigerians will be fired with such passion against corruption that there would be a mass movement against the corrupt and against corruption."
A friend said that corruption leads to adultery. This could be the situation where a lady goes to see a politician for a contract and the politician says that they lady must sleep with him to get the contract, even though both or one of them may be married. Nonetheless, we still come down to the discussion with my friend at the beginning of this article. Does someone who is engaged in adultery have the temerity to criticize a corrupt leader? Are they both functions of greed or fraud? Recently on the EFCC Monday radio show on FRCN called "Eagle on Radio", INEC Chairman Prof Attihiru Jega said that to eliminate corruption, leaders must lead by example. I should also add the commonly accepted adage that "character is easier caught than taught." People emulate what they see you do than what they hear you say. In one of my training courses on leadership, I always tell the participant to imitate the Leadership Principles and Qualities exhibited by Nehemiah in the Old Testament, who had a good record of service with King Artexerxes.
We return again to retired Justice Ayoola who tells us that "If the citizen is to be mobilized against corruption, the correct attitude must be embedded in him. Action must replace rhetoric." He continues further to state that "for the fight against corruption to have a durable result, therefore, the criminal justice law and other option must be complemented with a credible vigorous and sustained programme of national rebirth and transformation that would seek to enthrone in the individual integrity as a second nature." I underlined the phrase "individual integrity" for emphasis. Integrity means "the quality of being honest or having strong moral principles." A person who is cheating on his wife clearly does not have integrity. Most will not do it when their wife is around or keep it a secret. This is not even taking about Judeo-Christian values. It used to be enshrined in our African culture that a man and woman did not copulate unless they were married. I know that seems like a very distant past to many people. A colleague once bemoaned that the decline in African values (ethics) is the reason for the proliferation of corruption in Nigeria and Africa as a whole. When you look at the story of the young Hebrew boy Joseph, who resisted the temptation to commit adultery with his master's wife, you will see the relationship between adultery and the character traits required of a great leader. Not only did Joseph rise from the prison to the palace, he ended up leaving a great legacy as the first non-Egyptian Prime Minister.
The National Vision 20 2020 realizes that "Eradication of Corruption" must be part of its strategic framework. See Nigerian Vision 20:2020, Economic Transformation Blueprint, p. 14, Figure 1.1, September 2009. Even its Delta State counterpart has stated in March 2010 Sub-Committee report on cross-cutting issues that one of their goals was "To put in place structures to achieve complete elimination of corruption in the state by 2020."
How prevalent is corruption in Nigeria as compared to adultery? According to NEPAD Nigeria, "by 2006 the commissions (ICPC and EFCC) have investigated and prosecuted over two hundred (200) economic criminals. " The current EFCC boss (recently confirmed and promoted from ACP to DCP) Mr. Ibrahim Lamorde will have tackle the same challenges including high case load, also faced by his two predecessors (Malam Nuhu Ribadu & Mrs. Farida Waziri). In fact, he also admitted on February 15, 2012 that there is also corruption within EFCC itself that must be addressed. Anyway, it has been posited that you only have to look at the largess and exorbitant display of wealth by some Nigerian politicians, to conclude that it is beyond cavil that we have a long way to go. According to Transparency International (TI), in 2011, the most corrupt nation was Somalia with a Corruption Perception Index (CPI) of 1 (10 means clean while 1 means highly corrupt). Nigeria was ranked 143 out of 183 nations in 2011 with CPI index of 2.4 (30th in Sub-Sahara Africa), while we ranked 137 in 2009 with CPI of 2.5. TI only surveyed 183 out of 193 nations in 2011 and only 180 in 2009. If you read it in reverse it means in 2009 we were the 44th most corrupt nation, whereas in 2011 we were 41st most corrupt nation. However, we are less transparent than we were two years ago, meaning probably more corrupt. CPI defines corruption as the abuse of public office for private gain and measures the degree to which corruption is perceived to exist among a country's public officials and politicians. It is a composite index, drawing on 13 different expert and business surveys.
So how does adultery or perceived infidelity affect politicians? A U.S. politician Presidential candidate stepped down because it was discovered that he probably cheated on his wife.

1988 US Presidential candidate aspirant Senator Gary Hart with his alleged mistress Donna Rice aboard a yacht. This picture sank his campaign.[/IMG]
Another member of U.S. Congress (the equivalent to our National Assembly) apologized to his constituency and resigned because he had been unfaithful to his wife. What about a sitting American President was impeached because he allowed an intern to perform fellatio on him.

Former US President Bill Clinton pictured in 1995 with Monica Lewinsky ("that woman he did not have sexual relations with"). She supposedly only performed fellatio on him, which to him was not "sexual relations."
An Italian president was being asked to resign because he was allegedly copulating with a young Brazilian mistress. Note that none of these individuals were accused of embezzlement or any form of corruption. The citizenry probably realized that a man whose wife cannot trust him (remember that the wife is also a citizen & voter) should not be trusted by the general electorate. When the former IMF boss Dominic Strass Kahn was accused of rape in New York last year, some Nigerians laughed believing it was ridiculous even if true. What about Pentti Arajarvi (the husband of the President of Finland) who was supposedly caught staring at the breast of Princess Mary of Denmark last month? These last two gentlemen, public officials in their own respect, were castigated for their improper" behaviors that would have earned them "high fives" in some corners in Nigeria.
Author Bill Mitchell created a statistics in 2005 of adultery in America as follows: 75 percent of adulterers are wage earners and 1-5 percent of adulterers are pastors or clergy; 60-70 percent of adultery victims are women while 30-40 percent of adultery victims are men. This number has increased dramatically over the past decade and a half, due in part to the increased presence of women in the workplace; 10-20 percent of adultery victims claim to be Christians, and the cheating spouse usually is a regular attendant of church or religious activities. An informal survey will show that these figures are clearly higher (probably triple) in Nigeria.
Just like their masses frown on adultery, the laws of most foreign countries do not deal lightly with corruption. As an example, US Title 18 § 201(b) deals with bribery of public officials and clearly punishes anyone who "directly or indirectly, corruptly gives, offers or promises anything of value to any public official or person who has been selected to be a public official, or offers or promises any public official or any person who has been selected to be a public official to give anything of value to any other person or entity, with intent— to influence any official act. "
US ex-representative, William Jefferson of Louisiana was accused of receiving bribe of $400,000 - $1 million to influence Nigerian officials for contract. Stacks of money were discovered hidden in his freezer. He was videotaped saying that he needed to give then Vice-President Abubakar Atiku $500,000. He was convicted in August 2009 on 11 counts of corruption (out of 16 counts) by a US Court and sentenced to 13 years in jail. He is pictured below with his wife. Also pictured below, at a thanksgiving service with his wife, is Chief Bode George convicted of corruption (47 out of 63 counts) while at the helms of the Nigerian Port Authority. He was released in 2011 after a sentence of 30 months (2 ½ years) in prison.

I will rest with another quote by Hon .Justice Emmanuel O. Ayoola, CON, JSC (Rtd), Former Chairman, ICPC (underline & parenthesis are mine): "I believe that the survival of the Nigerian nation politically, economically and socially rests, in the final analysis, in the inculcation of the right values in the citizens and in the enthronement of the correct virtues. Only a value oriented and virtuous citizenry can save the Nigerian nation from disintegration or from barely surviving but as a weak and sick entity. It is not enough for Nigeria to exist as a nation nor is it enough that it merely survives in name. The survival that we desire and must aim at is a survival of Nigeria as nation endued not only with economic, military and material resources but also with moral and spiritual strength. Unless corruption (& adultery) is brought to its knees, the Nigerian nation may manage some sort of existence but it will be as a sick and grossly retarded nation."

Adultery and Corruption both involve deceit and fraud. Let us not be deceived or engage in denial. A philanderer is more likely to be a pilferer and vice versa.


A pilferer will move from taking that small change to embezzling from national treasury or other methods of copious thievery. Also, prestidigitators (sorry for the choice of words) is more likely to engage in debauchery and other sexually aberrant behaviors including voyeurism that your monastic fella. Ask the psychoanalyst or behavioral psychologist.
This now begs the question: can you have an adulterous leader who is not corrupt or can you have a corrupt leader who is not adulterous? Are they birds of the same feather? It will be useful to conduct a survey and ask people to respond as follows by text message (08058486778):
Text "1" if you believe that adultery is worse; and
Text "2" if you believe corruption is worse.
You may also respond through Facebook (Profatawa) or Twitter (@Profatawa)
Survey closes on April 30. Results will be published at a later date by Theophostic Institute.
Prof Alex O Atawa Akpodiete is an ICT expert, Educator, Consultant, Pastor, lawyer, Political & Social commentator. He has lectured Law, Ethics and Security & Intelligence Studies at the University level here in Nigeria and US. Prof AOA Akpodiete was also certified to teach Computer Science and Mathematics by the State of Florida. He currently divides his time between Nigeria and USA. Contact him on 08138391661 or [email protected]
Disclaimer:

"The views/contents expressed in this article are the sole responsibility of

Prof. Alex O. Atawa Akpodiete, Esq.

and do not necessarily reflect those of The Nigerian Voice. The Nigerian Voice will not be responsible or liable for any inaccurate or incorrect statements contained in this article."
Articles by Prof. Alex O. Atawa Akpodiete, Esq.