GHANAIAN MUSIC STAR,MZBEL CONVICTED FOR ASSAULTING POLICEMAN.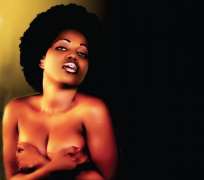 Recall that few months back, we reported the story of the squabble which Ghanaian female music star,Nana Akua Amoah,popularly known as Mzbel had with some police officers over a case that has to do with traffic offence in Accra.
The case has reached its climax, with the Motor Court in Accra last Tuesday convicted Mzbel and two others for traffic-related offences.
Mzbel,Maxwell Mensah,a businessman, and Emmanuel Edem Lordzoh,a student,who were jointly charged for the offence, were consequently fined a total of GHe 1,600 or in default face various terms in prison.
The three were arrested in June 2011 and put before court for assaulting a police officer and obstructing a police officer from executing his duties.
They had pleaded not guilty to the offences but changed their pleas when they appeared before the court in Accra last week.
Their lawyer,Mr Addo Atuah,had pleaded for mitigation but the prosecutor in the case,Chief Inspector,Dora Seiwaah,opposed the plea and argued that Mzbel had released a new song while the case was going on, taunting police officers.
He said his clients were first offenders because they had never had a brush with the law, and that they as well as apologized to the affected police officer.
The court took the counsel's submission into consideration and fined the convicts.
Consequently,Mzbel and the 2 guys paid the imposed fine and walked off as free persons some few minutes after the court had imposed the fine .
Mzbel and the others were first arraigned before the court on June6, 2011 but were refused bail and remanded in custody.
They, however, went to the High Court and were granted bail. They had been reporting themselves to the court since June 2011 and during the court's sitting in Accra Tuesday, they charged their plea from not guilty to guilty.
Mzbel was charged on two counts of assaulting a police officer and obstructing a police officer from executing his duties.
She faced an additional count of abetment of crime.
Mensah was charged with four counts of unauthorized parking, resisting arrest and assault on a police officer,while Lordzoh was charged with driving without license.
click the link below to go to...
Mzbel in alleged police assault.
GHANAIAN HIP LIFE STAR MZBEL DISCLOSED HER ORDEALS IN THE HANDS OF POLICE.