EDO GOV. AND THE POLITICAL CORRECTNESS OF AIRHIAVBERE'S ENDORSEMENTS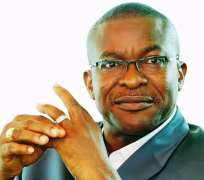 On Saturday, March 31, 2012, an event took place in the palace of the Ojuromi of Uromi and Chairman of the Esan Traditional Rulers' Council, HRH Anselm Zaiki Eidenojie 11 that brought a respite to the convoluted Edo State political landscape, which had hitherto been hijacked and recklessly manipulated by an army of occupation that has been operating in the guise of governance in the State.
Before the Uromi event at which the Esan Council of Traditional Rulers (the Enijie) endorsed the Peoples Democratic Party (PDP) governorship candidate in the scheduled July 14 election, General Charles Airhiavbere (retd), the world had been inundated by reports from the State indicating a rash of endorsements of the candidature of Governor Adams Oshiomhole by sundry groups.
Oshiomhole and his publicists had tried to create the impression that Airhiavbere was a non-entity as far as the governorship election was concerned; they had even simulated a devious scenario in Agbodo community where Airhiavbere hails from by putting together a group of financially induced young people to present to the world that the community was not in support of Airhiavbere's governorship aspiration.
That is the extent of desperation by Oshiomhole and his publicists. Whereas they knew they were being dishonest in their bid to create a media blitzkrieg that would position him (Oshiomhole) as the only political phenomenon in the forthcoming governorship contest. They had wished the contest would be a one-horse race.
But they knew Airhiavbere was capable of upstaging the applecart of Oshiomhole and his Action Congress of Nigeria (ACN) in Edo State in the governorship election. That was why they had become uncomfortable right from the outset of Airhviabere's declaration of interest in contesting the governorship election on the platform of the Peoples Democratic Party (PDP).
When Airhiavbere emerged victorious at the PDP governorship primaries on February 25, this year, they were understandably rattled. Their political calculations and permutations were dismantled. They never wanted a good and strong candidate to emerge from Edo South Senatorial District (the Bini speaking area of the State). This is quite understandable: significantly, the area accounts for 58 percent of the voting population.
It is also significant that the area has been shortchanged and largely taken in by Oshiomhole in the distribution and execution of his so-called rehabilitation and expansion of road infrastructure in the State. Apart from the beautification of the Ring Road which cost a questionable N1 billion (and which water fountains at the centre of the roundabout have stopped working), the dualisation of the 8 km Benin Airport Road (awarded for N10 billion) has remained uncompleted for more than three years now.
A good number of roads of less than half a kilometer in the Benin metropolis have remained uncompleted. His strategy has been to keep the contractors on site to create the impression that work is going on and that Edo is a massive construction site; whereas it is all motion without movement.
But this is not so in his Etsako area of Edo North Senatorial District where he has successfully completed the building of some roads in Auchi and his village, Iyamho, where roads have been constructed into the farms to link communities around his town. This is why Etsako people have become so passionate about Oshiomhole and his re-election bid. He has been able to stoke ethnic passion in the politics of Edo State.
The Otaru of Auchi, Alhaji Aliru Momoh, was so consumed by ethnic passion that he declared an unequivocal support for the son of the soil, Oshiomhole. The royal father said that they were not enamored by PDP's move to pick a running mate from Edo North because they were not ready to relinquish the number one position. It is good to rally support for their son, by saying "our own is our own."
A Lagos-based lawyer and indigene of the area, Chief Mike Ozekhome (SAN) had also said at the commissioning of a hotel in Ivioghe in Etsako East Local Government Area on April 7 that Etsako nation was insisting on Oshiomhole's re-election because of his "tribal" approach to road infrastructure development which favours Etsako. Read him: "…Let us support our own. Let us bring him back for the second tenure and he will make Etsako land like any foreign country."
This was how Oshiomhole's ethnic backers and/or supporters shot themselves (including Oshiomhole) in the foot. Why should the campaign of a sitting governor be run on ethnic wheels? It is self-inflicted hurt! It means that his ethnic agenda has just begun to unravel and if given the luxury of a second term, it will blossom like never before to the hurt of other ethnic nationalities -Bini, Esan, Akoko-Edo and Owan -in Edo State.
A window of opportunity was thus open to the PDP to turn Oshiomhole's self-inflicted damage into an advantage. PDP's stronghold in Edo going by the outcome of the 2011 National/State Assemblies elections is Edo Central Senatorial District (Esanland). Its governorship candidate, Airhiavbere, is from Edo South Senatorial District (Bini kingdom). It was therefore a political masterstroke when the Iyasele of Esanland and National Leader of the PDP, Chief Tony Anenih presented Airhiavbere to the traditional rulers in Esanland for their endorsement.
The endorsement was emphatic. The Ojuromi of Uromi (HRH Eidenojie) had succinctly explained that since the Otaru of Auchi had chosen to support Oshiomhole on the ground that he (Oshiomhole) is the son of the soil, the royal fathers in Esanland had no choice other than to support their son, Anenih, and Airhiavbere who has become their son since he was brought to them by Anenih for their endorsement for the governorship. Eidenojie said all the royal fathers in Esanland and their people would go with Anenih anywhere he goes, whether in sun or in rain. The gods in Esan and their people have spoken.
Eidenojie had reportedly advised Airhiavbere to go home (Edo South) and get his people's maximum support for the governorship contest. This is politically correct. Otaru of Auchi had fanned the embers of ethnic politics and Oshiomhole is reaping the consequences. And coming on the heels of the endorsement by Esan traditional rulers, Edo South PDP leaders upped the ante by sinking their differences and uniting in support of Airhiavbere's candidature.
This was after Airhiavbere had been presented to the revered Benin monarch in his palace for blessings. The monarch in praying for him did not act like the Otaru of Auchi who could not restrain himself from playing to ethnic gallery by openly declaring support for Oshiomhole on the grounds that he (Oshiomhole) is a son of the soil (Edo North).
The significance of Airhviabere's endorsement by the Edo South PDP at a meeting called at the instance of the respected member of the party's Board of Trustees, Dr. Samuel Ogbemudia, in his residence on April 2 is not lost on watchers of political developments in the State. The Ogbemudia initiative has culminated in virtually all political leaders in Edo South buying into the critical Bini support for Airhiavbere.
The only political interest that is yet to publicly buy into the Bini support for Airhiavbere is that of former Governor Lucky Igbinedion who sponsored Oshiomhole's election in 2007. This perhaps explains why his protégé and the then Secretary to the State Government under his governorship, Pastor Osagie Izze-Iyamu, is today the Director-General of Oshiomhole's campaign.
This is an isolated and understandable case. Igbinedion knows why his political structure-the Grace Group- is still supporting Oshiomhole. I guess the reason for the support is what has partly informed Oshiomhole's deliberate policy to spare Igbinedion of criticisms whenever he is taking the PDP to the cleaners for the so-called eight years of the locust (when Igbinedion presided over the State as governor).
If there are pockets of Bini politicians supporting Oshiomhole as of now, it is because of financial inducements. They will sooner than later have a rethink. The Binis are proud of their heritage. They can use their majority to bolster their wellbeing by ensuring that political power resides in their bosom. And they have now realized that they are being deceived by some desperate political oligarch from Edo North.
In a bid by the oligarch from Edo North to push through its ethnic agenda, Edo State treasury has become a victim of mindless pillaging in the hands of a desperado in a bid to secure re-election. Groups and individuals are being procured. Oshiomhole has turned politicking in Edo South into a huge bazaar. This is the consequence of Airhiavbere's endorsement by Edo Central (Esan people) and the gospel of "our own is our own" that is spreading across Edo South like a wild bush fire.
There is a collateral damage waiting to happen to Oshiomhole's re-election bid in Edo Central, Edo South and even parts of Edo North like Akoko-Edo and Owan which have been mindlessly marginalized by Oshiomhole (an Etsako man in whom his people and traditional rulers are well pleased) in the provision of road infrastructure (which is the only achievement he is parading in Edo). So, when Oshiomhole is defeated, let his defeat not be pooh-poohed by outsiders to the dynamics of Edo politics.
Written By John Ainofenokhai

Disclaimer:

"The views/contents expressed in this article are the sole responsibility of

thewillnigeria.com

and do not necessarily reflect those of The Nigerian Voice. The Nigerian Voice will not be responsible or liable for any inaccurate or incorrect statements contained in this article."
Articles by thewillnigeria.com