20 greatest Nigerian actresses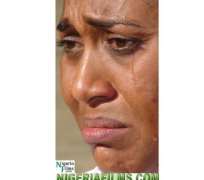 I have been thinking about how you can accuse Nollywood of everything, but you cannot accuse our industry of a lack of acting talent wide and deep. Some of them are unappreciated, some are overused, other underused, and most mis-used. But under these uninspiring conditions, they have managed to let their talent shine.
By the way, the below is a list of women of a certain age, who have acted in Nigerian movies and who are alive (so that leaves out the greats like Toun Oni and Taiwo Ajai-Lycett). I'm celebrating them!
Florence Onuma
She was Patience Ozokwor, before Patience Ozokwor became Patience Ozokwor. And was she good! The beauty of Onuma is how she could move so easily from the wicked mother-in-law to the banking executive screaming 'Hit the Streets!' She was always so good to watch, and always blended right into her character – whatever happened to her?
Eucharia Anunobi
Whether leading the charge of the moneyed women in August Meeting or she's taking her turn as the nagging wife, Eucharia – now a pastor – always knows how to steal a scene. It will be a huge stretch to compare the star of Heartless and Total Disgrace to Meryl Streep, but she has that uncanny ability to be the centre of gravity, able tyo make a film watchable even when it is hopelessly bad.
Dolly Unachukwu
Who can forget Deadly Affair? It was with this movie that the plus-size actress finally won our hearts. I am not sure she was such a fine actress much as she was just an appealing figure. She was graceful, and she looked like she couldn't ever hurt a fly. Even when she was the complete bad-ass female, she just compelled you to watch and to like her.
Patience Ozokwor
Mama G! This is one case where no one cares if she is stereotyped or typecast, or if we've seen her in those same clothes and saying those same lines over and over and over again, no one can have enough of the inimitable characters that live and breathe through Ozorkwor. Her strength surely comes from just how much phone she seems to be having in character. And have you heard her scream 'Hian!' before? You immediately feel sufficiently entertained.
Onyeka Onwenu
You know her as a singer, but then she's a phenomenal actress. Her credits include Government House, Women's Cot, Conspiracy, Not Your Wealth, Widow amongst others. Conspiracy, where her character was an endearing lunatic women and which was blessed with her most successful songs as soundtrack, was perhaps her most powerful showcase. Onwenu's acting prowess is intimidating – when she acts, you forget she's a superstar. She lets the character swallow her.
Iretiola Doyle
She's been in some dodgy movies with her dear husband, but all in all, Ms. Doyle – who takes a star turn as Sheila Ade-Williams in Mnet's Tinsel series – has proven over time that she' an actress to respect. Her sassiness always seems to shine through whatever the roll, and while her range hasn't been wide; there is a depth that she consistently brings to her characters.
Liz Benson
Ah, the Grand Dame! What couldn't Liz Benson act? The 16 year old, the goddess of perfection, the wicked stepmother, the chief executive, the adultress, the innocent wife, the witch, the angel … Nigeria's film industry is yet to find any replacement for the woman who must have acted over 1000 movies in ten years. We loved her, loved her, loved her. I miss her, miss her, miss her. No one even comes close!
Clarion Chukwurah-Abiola
It's a shame her mouth seems to always have the same expression, because save for that blip, Chukwurah-Abiola is one of the more imposing – and that is meant in the best of ways – of our aactresses. From Gold Diggers to Glamour Girls, when she gets angry, you are frightened; when she is happy you are joyful. She has an ability to infect you with her character – and surely that is a gift.
Ebele Okaro
It's not the kind of name that immediately rings bells, but if you have been blessed to watch Ebele Okaro in performance, then you know that this star of movies such as Days of Rage and Egg of Life. I sat beside this woman on a flight to Enugu recently, and while I would more easily be star-mad when I see a Genevieve and inch for a photograph, I was only so star struck. It was enough to be that close to this under-appreciated acting royalty.
Rachel Oniga
Many of us grew up watching Rachel Oniga – the woman who should trademark her dead-on expression of a confused flustered, Nigerian woman. She's now to be found sharing her talent in Yoruba movies, but for the brief period that she was in every other English offering, Oniga was a toast of many families. And she always had a grip on the tragic.
Ngozi Ezeonu
She probably shares that same charm as Dolly Unachukwu – where you can't hate them evern when their characters are of the devil. Ezeonu kicked off her career in Nneka, The Pretty Serpent, she has gone on to occupy the role of gentle wife to the angry, rich chief. Sometimes the stereotypes become a bit too stifling, but Ezeonu sweetly manages to remain on the top of her game.
Rita Edochie
If it were America, she would probably be hailed as a method actor, here, she is reduced to acting the same role in all those "epic" movies Idumota is passionate about producing. The cadence of Edochie's voice and the earthiness she brings to her roles make her one to watch constantly even though you've seen in her in that same role in a movie of another name. There is also a poetry to her movement that enthralls. She enthralls.
Camilla Mgberekpe
Her voice is a screech; a high, frightening screech. So it's perghaps no surprise that her breakout films were the one where she was a witch and the other where she was the wicked mother-in-law (case in point, the movie 'Evil Woman'). She's not the kind of face you want to see when you wake up in the morning – lush with foreboding and forewarning – but it doesn't mean you don't get a chill in your bones when she gets that screech right. And the action to match.
Hilda Dokubo
You think Stella Damasus can cry? You think Nkiru Sylanus can cry? Then you obviously began to watch Nollywood movies a bit too late. Hilda Dokubo can cry for the United Nations, and cry she did in many movies since she launched out in Fatal Desire. Between the role of the oppressed wife and that of the prayer warrior, she had it all figured out. And we figured that we loved her.
Bukky Ajayi
There is something simple and un-dramatic acting about the woman everyone calles Aunty Buki. She comes at her roles with crispness and precision, whether it is a Yoruba or an English speaking movie. What this national treasure has stored inside her is a wealth of talent honed over time and spunk that has only gotten sharper with age.
Gloria Young
Oh dear, Glamour Girl, how we fell so madly in love with you. We always felt like we could lie on the feet of the former Ms. Anozie and just be safe. She has that effect on you – confident in her craft, easy in her movements, completely at home under the lights. She's gone off the movie posters recently, but she still lights up the screens under Wale Adenuga's many TV series.
Ngozi Nwosu
No one can hold this woman down. Those who have watched her career from her time in Igbo-language films will remember her spectacular performance in Evil Passion. But she truly won hearts long before, as one of Chief's wives in the popular soap opera, Checkmate. Nwosu has been around a long time, her hoarse voice standing her out as much as her enviable talent.
Joke Silva
This woman deserves a medal for longevity – she seems to have been there from the beginning of our film industry, straddling film, television and stage and she is as relevant today as she was when she started out. Silva's strengths include her impeccable diction, her deliciously methodical acting and her large expressiveness that's a pleasure to watch on the big screen.
Funlola Aofiyebi/Bimbo Akintola
They're not in the league of these women, in terms of age, but they just have to make this list. Bimbo Akintola's broke out with her star turn with RMD in Out of Bounds, and Funlola through the soap opera Palace, but they have shown again and again that she is in a league of her own amongst her peers as an actress. Of course, she is so good that Nollywood doesn't seem to know what to do with them. They just don't fit into any box – especially when the box is titled mediocrity.
So there's my list! Next week it will be the turn of the men. Do you disagree with any of the names? Or do you have your own list?

Florence Onuma

Eucharia Anunobi

Dolly Unachukwu

Patience Ozokwor

Onyeka Onwenu

Iretiola Doyle

Liz Benson

Clarion Chukwurah-Abiola

Ebele Okaro

Rachel Oniga

Ngozi Ezeonu

Rita Edochie

Camilla Mgberekpe

Hilda Dokubo

Bukky Ajayi

Gloria Young

Ngozi Nwosu

Joke Silva

Bimbo Akintola

Funlola Aofiyebi