What up and coming African artists can learn from Mo'hits & The Split!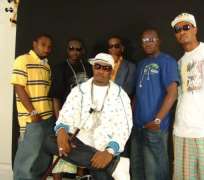 The band, group or label break-up isn't unheard of in the music biz. It's a business rife with uncertainty and drastic changes. I'm well versed with the Destiny's Child line-up changes, the inter-camp domestics, the back and forth media rebuttals, the drama – like any relationship, things go wrong.
So while the relationship between the two men at the helm of Africa's finest African-owned label, Mo'hits Records – Michael Collins a.k.a Don Jazzy, the founder, and D'Banj, the label's first signed artist as well as its Vice President – may now be at an end, it's not earth-shattering news. It happens.
Nonetheless, their 8-year relationship seemed so perfect and fruitful that the reaction to mere rumours of the split was widespread disbelief, and Don Jazzy had to take to Twitter to clear things up: "It is with a heavy heart that I announce the end of a long era and the beginning of a new one".
So what does this mean for the recent signing of the label to Kanye West's G.O.O.D Music? We'll have to wait and see. Everyone knows that egos are usually involved such break-ups, so it won't surprise you to learn that rumours of an ego clash between the two are floating around, rumours relating to the aforementioned signing with G.O.O.D. Both guys are making international moves, but Don Jazzy is the one with vocal and production credits on hip-hop's most anticipated album of 2011, Watch The Throne, for Lift Off, a song featuring Beyoncé.
I'm not too concerned about what caused the split, the 'exclusive interviews', the division of the camp, the speculation and personal details. People who care about who takes which rides and who keeps the bling can monitor the gossip blogs all day long if they have the time. Music history has shown that the end of one thing often means a breath of life for another. And when Don Jazzy writes that, '…to end [the] old era, I will be donating the proceeds of my production catalogue from day one till date to five charity organizations,' it's reasonable to assume he isn't at a loss for what to do next.
D'Banj will be fine too. The man is larger than life, he is animated, charismatic and his presence is that of a true performer. The first time I saw him perform, I saw the way he commanded his audience's attention. That type of engagement is a combination of natural talent and a well-executed plan. He embodied the combination of fearlessness and hard work that you find with most popular artists. Worth mentioning though that any artist worth his salt is the product of more than one mind.
What you see on stage and hear on an album are a mix of what that performer has to offer and translations of suggestions and instructions given to them by many key people. Dance like this, sing these words, wear these clothes, be this person. In the print of production credits are many names that never grace the limelight, and not everyone will remain happy with that forever.
Don Jazzy has a lot to do with structure; he knows music and he makes damn good music, but he's also behind the scenes cutting deals – a businessman with talent. Something about him reminds me of Diddy. I'm not making a talent comparison, but there are similarities in the way that he handles the role.
Diddy's Russell Simmons influence is very apparent in the way he handles the business side of the industry, but at the same time he's not just a 'suit', he want to be in the videos and get a couple of bars on a track. When the guy holding the money also wants to shine, relationships get affected.
Diddy and Russell Simmons
Too much noise without substance in the African urban music business
There is a lot of 'I' in the African music industry, which suggests the people in it haven't yet fully acknowledged the importance of a strong team. There may not be enough money to spread around but any real business needs investment. It needs an artist to get the right producers (not the cheapest ones), to work with good songwriters, to have a team of credible assets (not one full of homies).
Despite what may have happened between Don Jazzy and D'Banj, they have done something significant for the African music industry.
Long before the collaboration with G.O.O.D they were selling out concerts in Nigeria, they were raising the bar for big budget, high quality music videos, they were selling merchandise as well as music, they were performing all over Africa and in Europe, and they did all of this without compromising being African.
There are a lot of up and coming artists that are so bent on a life of fame and success they overlooked the necessity of actual work and a solid plan. They start trying to live the life before doing the work, surrounding themselves with hype-men who just want to ride VIP. This is one of the reasons there's so much uninspired amateur music being churned out.
But Mo'Hits was an example of how to do things properly. They did their homework and developed things from the ground up. What you see and hear is merely the tip of the iceberg, so to speak. Wande Coal, Dr. Sid, K Switch and other Mo'Hits Allstars are a product of a well thought through production chain, one that turns out solid music that reflects great attention to detail. This is why they kept producing music worth listening to, and why they were always worth paying to see. You need a lot more besides talent.
The Mo' hits team
And then you have labels like Rockstar4000 in conjunction with Sony Music signing African artists without any apparent interest in their development. People hear the Sony name and think this is something grand.
They start fantasizing about the envy they can evoke with the words "I'm with Sony." But being on a dormant digital distribution roster of Africa's 'best' is not something to aspire to – it might be useful but it's not all there is. Why sit on the bench for a "major" label when you can be in the game on a co-owned independent interested in your organic development? Make a structure, own your ideas and make genuine music. Then you'll have something to brag about, and who knows, maybe you too will end up fighting over some real money.