ACN's Impeachment Call Infantile, Says PDP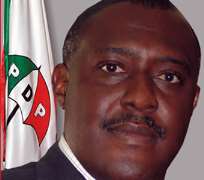 ABUJA, April 04, (THEWILL) - Tuesday's call by the Action Congress of Nigeria (ACN) for the institution of impeachment proceedings against President Goodluck Jonathan has drawn backlash from the ruling Peoples Democratic Party (PDP), which has described it as "recklessly infantile."
The ACN had, in a statement signed by its national publicity secretary, Alhaji Lai Mohammed, argued that commencing the impeachment process will enable the National Assembly to properly investigate "the president's self admission of soliciting church 'gift' from the managing director of Gitto Construzioni Generali Nigeria Limited (GCG)," who donated a church to Jonathan's town, Otuoke.
It said that the gesture contravened "Section 6 of the Code of Conduct for Public officers, embodied in the First Schedule of the 1999 Constitution and the Code of Conduct and Tribunal Act (CAP C15) Laws of the Federation of Nigeria, 2004."
But the PDP responded on Wednesday, branding the opposition party as "recklessly infantile" and displaying "provincial obsession and pretended nationalism" in its "perennial penchant for antics of destabilisation."
In a statement in Abuja by Olisa Metuh, its national publicity secretary, the PDP said its national chairman, Dr. Bamanga Turkur is deeply worried by the incessant "destructive hue" of opposition ACN, which is "bereft of a credible alternative," yet presents itself as the model for democracy.
"The strength of any viable democracy lies in the mettle of a credible opposition. The PDP welcomes this," Metuh observed. "However, where the opposition is irresponsibly engrossed in making a mountain out of a mole hill and ceaselessly creating an imaginary tiger in the neighbourhood, it leaves no one in doubt that it is committed to a hidden agenda that neither benefits the nation nor ennobles the people."
He accused the party of destabilising the federal government and venting spleen over its inability to win rescheduled governorship elections in the five states where original elections were nullified.
Metuh also urged the ACN to prove that the rehabilitation of a community church by a construction company, an act which ordinarily falls under community relations, has personally benefited the president.
"It is very unfortunate that the ACN is ruffling the sensibilities of Nigerians at a material time that religion has been wrongly appropriated by unpatriotic elements to wreak chaos in parts of the nation," he lamented, warning the party not to distract the National Assembly.
"We are not surprised the ACN is losing sleep over the maturity and stability that the National Assembly, led by our great party, has gained in the last few years, much less its smooth working relationship with the executive."
He then implored the Assembly to "disregard the ACN and remain focused in the joint effort to achieve the transformation of Nigeria."