NEWS ANALYSIS: DISCRIMINATORY AIRFARES AGAINST NIGERIA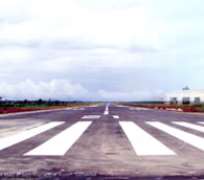 The Federal Government, on March 25, slammed a 30-day ultimatum on foreign airlines in the country within which they must dismantle their discriminatory airfare regime under which passengers flying from Nigerian airports are made to pay much more for air travel to Europe than passengers in other West African countries. Aviation Minister, Stella Oduah, who issued the deadline which came into effect on Monday, March 26, said the airlines must either comply, or be banned from the country.
Nigeria's bold stance clearly brought into bold relief the determination of the Federal Government to end the injustice of inexplicable imbalance in the cost of foreign air tickets for Nigerian travellers and those of neighbouring countries.
Under the present questionable regime, Nigerian passengers travelling from Lagos and Abuja Airports to European destinations, in many instances, pay more than double what Ghanaians travelling to the same destination via Accra Airport pay.
For instance, British Airways charges $10,070 for a First Class flight ticket from Abuja to London, while the same First Class ticket from Accra to London costs $4,943.
Abuja - London Premium Economy ticket costs $3,208, while Accra - London ticket of the same category costs $2,420. The Economy ticket on the same flight costs $2,840 from Abuja but $2,156 from Accra.
Virgin Atlantic charges Nigerians $4,173 and $2,956 for its Lagos -London Premium Economy and Economy tickets respectively, while fliers from Accra pay $1,826 and $1,563 for the same categories of tickets on Accra-London haul.
Lufthansa rate for Abuja - Frankfurt Economy class ticket is $3,661 while Accra-Frankfurt on the same class of ticket is $1,330. For KLM, an economy ticket from Abuja to Amsterdam costs $4,502 while the same class of ticket from Accra to Amsterdam cost $1,181.
Alitalia charges $863 for one of its Accra-Rome Economy tickets but $1,509 for the Lagos - Rome equivalent.
There is no justifiable basis for these outrageous differences in cost of flights to Europe between Nigeria and Ghana. Claims by some of these airlines that the higher fares in Nigeria are informed by higher taxes and charges at our airports have no basis in reality. Information available to Daily Sun indicates that Nigeria has one of the lowest charges obtainable anywhere.
Cost of flight tickets, ordinarily, include country surcharges for things such as security and insurance. These surcharges, as detailed by one the foreign airlines, total $179 for Nigeria and $265.64 for the United Kingdom. This clearly does not support such high fare regime against Nigeria.
When Aviation Minister, Stella Oduah, first tasked foreign airlines in the country to stop their discriminatory fare regime against Nigeria during the controversy over landing rights for Arik Air at London's Heathrow Airport last year, British Airways and Virgin Atlantic asked for time to conduct a study of the disparity in fares between Nigeria and Ghana. They promised to report back to the minister on December 31, 2011, but they failed to do so. This delay tactic smacked of lack of preparedness of the airlines to redress the disparity. The recent response of British Airways to the 30-day ultimatum is, therefore, not surprising. The airline, on March 26, said all its fares conform with the Bilateral Air Services Agreement (BASA). It added that the fares have 'sound commercial basis and remain fully competitive with other carriers in the region.'
This tongue-in-cheek response to Nigeria's threat of a ban on airlines that refuse to dismantle the discriminatory fare regime is unfortunate. It seriously begs the issue of the serious matter of huge disparity in international airfares between Nigeria and Ghana. British Airways did not give the provisions of the BASA agreement that allows for discriminatory fares against Nigeria. If such provisions exist in the agreement, Nigeria's aviation ministry officials will know it, and will certainly not be making an issue out of the high fares in Nigeria.
Foreign airlines operating in Nigeria will need to give more serious justification for the higher fares charged Nigerian passengers, as against passengers in Ghana, if they are to escape the threat of a ban issued by the aviation ministry.
The Ministry is on the right track on this deadline and it is encouraging that the Senate and the House of Representatives have backed its position. The House of Representatives, at its Plenary Session on February 22, resolved to set up a committee to investigate the fares and report back to the house. Many aviation stakeholders, including the Director General of the Nigerian Civil Aviation Authority (NCAA), were invited to make presentations to the committee on the matter on March 20.
The Federal Government and the National Assembly should not relent until the unfair disparity in airfare regimes between Nigeria and other West African countries is redressed. They have the backing of all right thinking Nigerians on this matter. The present situation is unfair to Nigerians because they not only have to pay more than their West African counterparts for international air travel, the nation loses money when some Nigerian passengers go to Ghana to connect international flights to Europe.
Since more people travel to Europe from Nigeria than from most West African countries, it should be expected that the airlines would charge reasonable rates here to compensate Nigerians for their patronage. But, the opposite is the case. What we have is a situation in which Nigerians are being punished with higher flight costs.
There can be no basis for the almost 100 percent difference in airfares to Europe between Nigeria and Ghana. The nation must be resolute on destroying whatever basis this wicked disparity is built on.
If, by any chance, there is any agreement that supports this disparity, Nigeria must repudiate it immediately and demand for fairer terms. This disparity is clearly not in the best interest of the country and any agreement to which we must be bound must serve the interest of the greater majority our people
British Airways has been trying to lay great store by its 75-year sojourn in Nigeria. But, it is not how long, but how well. It's claim that its fares 'remain fully competitive with other carriers in the region' does not address the issue. It only confirms that it is in unholy agreement with other foreign airlines to subject Nigerians to an exploitative fare regime. They all have explanations to make on their duplicitous fare regime for West Africa.
All the foreign airlines operating in Nigeria should, within the period of this ultimatum, prepare a comprehensive justification for their unreasonable fares. Their basis for the price differentials within the West African region is suspect. Now that a deadline is in place, the airlines should come up with unassailable justification for their fare regime.
They have to demonstrate that they are here to serve Nigerians, and not to exploit them. Beyond this controversy on discriminatory airfare regime which sees Nigerians receiving the short end of the stick, however, is our government's failure to either have a credible airline, or provide enabling environment for strong indigenous airlines to compete with the foreign ones in the country. For how long will Nigeria continue to complain about discriminatory airfares of foreign airlines when there are no capable local airlines to compete with them?
Luckily, the Federal Government, a few months ago, disclosed plans to facilitate the coming on board of a strong indigenous airline. Let the plan be implemented with the seriousness it deserves to give Nigeria a reliable indigenous airline.
This matter of unfair airfares should be pursued to its logical conclusion. There is no doubt that Nigeria is a very important and lucrative route for these foreign airlines. They should let our people have the benefit of our good patronage over the years by significantly reducing their contentious airfare regime. The Aviation Minister deserves commendation for insisting that Nigerian passengers are treated with dignity and equity by foreign airlines in Nigeria.