Seven Arrested Over Kidnap Of UAE National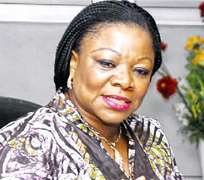 ABUJA, March 29, (THEWILL) - Seven people have been arrested in relation to the kidnap of a United Arab Emirates citizen in January, according to a spokesperson of the States Security Service, Mrs. Marilyn Ogar.
Ogar told reporters in Abuja, the Federal Capital Territory, that the UAE national was lured into the country for an imaginary business transaction.
"Mohammed Khamis was lured into the country for a phantom business transaction and abducted on January 20," Ogar said. "He was held in the town of Ikoyi in the south-western state of Osun for 60 days."
Khamis was released on March 19 in Ibadan, the capital of Oyo State, some 140 kilometers (87 miles) north of Lagos, the commercial capital, without the payment of ransom.
She confirmed that "four other persons who have been identified as the masterminds of the kidnapping of Mohammed Khamis are currently at large," but assured that the arrested suspects would soon be charged to court.