Hillary Clinton arrives in Nigeria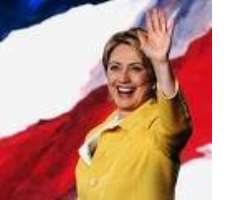 US Secretary of State Hillary Clinton is in Nigeria on the fifth leg of her seven nation African tour.  She is expected to hold bilateral talks with President Umary Yar'Adua which will centre on corruption, security and good governance.  
Mrs. Clinton is also expected to address parliament and Civil Society Organisations at a breakfast meeting.  Sources say the crisis in the Niger Delta and the recent sectarian violence in Northern Nigeria would also come up for discussion.