Reps Approve N307billion For Infrastructural Projects In FCT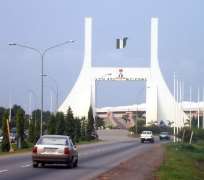 ABUJA, March 27, (THEWILL) - The Federal House of Representatives on Tuesday approved the sum of N307 billion for the execution of critical infrastructure in Abuja, the Federal Capital Territory (FCT).
Of the sum, N42,296,448,576 is for personnel, N44,747,309,200 for overhead, and N219,456,138,227 for capital projects in the 2012 fiscal year.
The projects to be executed include construction of roads and standard gauge rail projects, and development of satellite towns across the city.
According to House Leader, Mulikat Adeola-Akande, the sum of N53.01 billion has been earmarked for improvement of the transport network, including N45.4 billion for design and construction of 60.37 standard gauge rail track with ancillary facilities, and a N2.35 billion loan from African Development Bank (ADB) set aside for development of transport sector.
While N20 billion was approved to complete the expansion and rehabilitation of Zuba-Kubwa-Abuja expressway (ONEX) and the Airport to enable them their completion by 2013, N14.4 billion is for provision of Jahi, Wuye and Maitama extension in Abuja North West districts. The sum of N4.3 billion is allotted to completion of certain roads: N4 billion for Lower Usuma Dam-Gurara road, and N4 billion for inner southern expressway (OSEX).
The construction of resettlement houses and payment of compensation attracts N4.73 billion; and provision of infrastructural facilities for completing ongoing and new projects N37.5 billion, out of which N9.2 billion would go into the engineering infrastructure project at Kubwa satellite towns districts 4 and 5, Karshi town districts 1 and 2, Bwari town districts 1 and 2, and construction of township roads in the six area councils. Another N11.4 billion is proposed for construction of area council priority roads, such as Kuje-Kwaku-Gwagwalada-Rubochi roads.
The lower house also approved the sum of N6.8 billion capital expenditure for the expansion and rehabilitation of primary, secondary, tertiary and vocational institutions as well as provision of teaching aids in the education sector; while the sum of N3.48 billion goes into completion of ongoing projects such as equipping hospitals and other facilities in the health sector. Water supply projects receive N2.9 billion; and N2.37 billion is for construction of banquet hall with ancillary buildings in the presidential villa, Asokoro, rehabilitation of ECOWAS parliament building and construction of fire stations in Gaduwa, Kaura, and Utako.
Akande-Adeola, who berated the slow pace of development (put at 20 per cent) in the capital city, disclosed that the sum of N2.7 billion was approved for the Abuja Environmental Protection Board (AEPB) to procure equipments and other essentials while the sum of N1.95 billion was set aside for city cleaning and sewage maintenance, in addition to N2.8 billion for security administration.