Senate Summons Minister, FRSC, FIRS, Over Drivers Licence/Numbers Plates.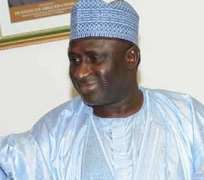 ABUJA, March 25, (THEWILL) - The Senate has invited Transport Minister, Senator Idris Umar, Chairman of the Federal Inland Revenue Service (FIRS), Mrs. Ifueko Omoigui-Okauru and the Chairman of the Federal Road Safety Corps, Mr. Osita Chidoka to a public hearing over complaints arising from the sale and issuance of new driver's licence and number plates.
This comes as the Chairman of the Committee on Federal Character and Inter-Governmental Affairs Senator Dahiru Awaisu Kuta Sunday denounced speculations that the hearing is mechanism for witch-hunt.
While both chambers of the National Assembly ordered the FRSC to immediately halt the scheme until a resolution is reached on the matter, the Senate further mandated the Senator Kuta led committee to conduct a public hearing on the new scheme following complaints that the FRSC has neglected its mandate of ensuring the protection of lives on roads and have become too occupied with revenue generation.
Also invited to the public hearing billed for this Tuesday are the National Union of Road Transport Workers (N.U.R.T.W), Luxurious Bus Owners Association of Nigeria (L.U.B.A.N), Road Transport Employers Association of Nigeria (R.T.E.A.N), Amalgamated Commercial Motorcycle Owners and Riders Association of Nigeria (ACOMORAN), Directors of Vehicle Inspection Offices (VIO) in the 36 States and the FCT, security agencies, and civil society groups.
Speaking with newsmen on Sunday, Senator Kuta said, "the public hearing on the new scheme is to get first-hand information from the public and stakeholders in the sector after which the National Assembly will now chart a way forward. Whoever is talking about a witch-hunt on this matter is, to me, simply uninformed."
Kuta noted that the extant FRSC Act "empowers the FRSC to primarily, prevent and minimize accidents on the highways and clear obstructions on any part of the highways and educate drivers, motorists and other members of the public generally on the proper use of highways.
"The Commission was not established principally as a revenue-generating agency for the states and federal government. In recent times, the FRSC embarked on frequent and arbitrary introduction and re-introduction of vehicles number plates and drivers' licenses and the Commission will ultimately be generating a whooping N2 billion annually as its own share of the new scheme."