CNPP Censures PDP Over Convention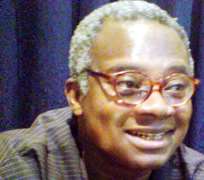 ABUJA, March 25, (THEWILL) - Conference of Nigerian Political Parties (CNPP) has joined the league of individuals and institutions condemning the Peoples Democratic Party (PDP) for the manner in which it conducted the election of officers into its National Working Committee (NWC) at Saturday's convention.
Erstwhile governor of the extinct north-eastern state of Gongola and current chairman of African Business Roundtable, Alhaji Bamanga Tukur, emerged the new national chairman of the party, following the withdrawal of all 10 opponents on the day of the convention. All other positions were determined in similar manner.
In a statement released by Osita Okechukwu, its national publicity secretary, CNPP said that condemning the convention had become necessary considering PDP's stature as the "mirror, poster and signpost" of the current Nigerian democracy to "undiscerning" observers and the outside world.
"The world mirrors Nigeria from the actions and inactions of the PDP. The party has defined the bad image of the country for the worst, having been in control of the federal government in the last 13 years and having similarly controlled 23 out of the 36 states of our dear country without commensurate results." Osita wrote.
He argued that no reasonable person should expect fair general elections in 2015 with the way the party has "rigged and bastardised internal democracy, and grossly manipulated its intra-party elections from ward congress."
He further wrote: "We had thought that the era of do-or-die garrison politics is gone and that a new PDP that is truly democratic and which obeys its own constitution is born under the leadership of President Goodluck Jonathan. Regrettably, what we witnessed was the retention of rigging via guided election in its national convention. This is a grave threat to 2015 general elections as guided election leads to guided democracy.