Angola, South Africa, Nigeria Nominate Okonjo-Iweala For World Bank Presidency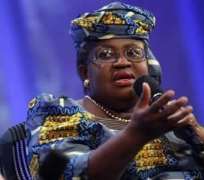 SAN FRANCISCO, March 23, (THEWILL) - The lead-up to the succession of outgoing president of the World Bank, Robert Zoellick, intensified on Friday with the nomination of Nigeria's Finance Minister and Coordinating Minister for the Economy, Dr. (Mrs.) Ngozi Okonjo-Iweala by three unusually united African countries — Angola, South Africa and Nigeria.
In a joint statement released on Friday, the three countries noted that "the endorsement is in line with the belief that the appointment of the leadership of the World Bank and its sister institution, the International Monetary Fund, should be merit-based, open and transparent."
"We are proud to confirm that the Nigerian Finance Minister, Ngozi Okonjo-Iweala will be a candidate," South African Finance Minister, Pravin Gordhan announced to journalists at a press conference in Pretoria, the nominee right beside her.
"I have long experience in the World Bank, in government and in diplomacy and I look forward to giving you my vision at the appropriate time," Okonjo-Iweala, a respected former World Bank managing director herself commented, radiating confidence in her chances. "I share the World Bank vision of fighting poverty with passion. The issue is in what direction one must take this to make this the most beneficial."
Friday's record nomination opens up a contest against the United States, which has previously had an unchallenged grip on the World Bank presidency since it was founded after World War Two — a European has similarly always headed sister International Monetary Fund (IMF).
Washington is still expected to make its nominations ahead of the deadline, which is just a few hours away. But Jeffrey Sachs, development economist who himself is aware he is not President Barack Obama's favoured candidate, had already been officially nominated, and will be looking up to developing countries, such as Bhutan, East Timor, Haiti, Kenya, Guatemala and Chile, for support.
Brazil is tipped to present former Colombian Finance Minister, Jose Antonio Ocampo, but the scenario has looked increasingly unlikely, with Colombian Finance Minister, Juan Carlos Echeverry instead eyeing the presidency of the International Labour Organisation (ILO), which he considers a fair possibility as Colombia already occupies a top post at the Inter-American Development Bank.
Russia is known to be uninterested in supporting a non-U.S. candidate, rather preferring that such candidates occupy greater roles in top management at international financial institutions.
Washington has the largest single voting share and is nearly guaranteed the support of European nations and Japan, the bank's second-largest voting member.
Its expected nomination would come from Susan Rice, the U.S. ambassador to the United Nations; Indian-born Indra Nooyi, the CEO of PepsiCo; Senator John Kerry; and Lawrence Summers, a former economic adviser to President Obama; and Laura Tyson, a professor at the University of California, Berkeley, and an expert on international trade and competitiveness. The State Department has since ruled out the nomination of Secretary of State, Hillary Clinton, who although remains a worthwhile candidate in some quarters.
Last year, all 187 member countries of the bank agreed on a transparent, merit-based process to select a president. When the nominations are all received, the World Bank board of member countries will shortlist three candidates and make a choice by the time of the IMF and World Bank semi-annual meetings on April 21.