FCT Budget Scales Senate's Second Reading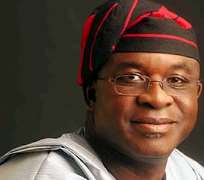 ABUJA, March 20, (THEWILL) - Notwithstanding the reservations expressed by some of its members, the Senate on Tuesday pushed the N306,499,896,003bn budget bill of the Federal Capital Territory (FCT) for the 2012 fiscal year beyond the second reading. Senate President, David Mark particularly described it as "shy of generating internal revenue."
Capital budget is expected to gulp N219bn of the entire sum, while N44bn and N42bn were allocated for overhead and personnel costs respectively. The bill was forwarded to the Senate Committees on FCT and Appropriation for further legislative work in the build-up to its final passage.
Mark acknowledged that it was embarrassing to observe that after 35 years, the re-settlement of indigenes still features prominently on the budget. He challenged FCT Minister, Senator Bala Mohammed to address underdevelopment in satellite towns, and urged the Ministry to pay more attention to tax collection in order to generate revenue to deal with the over-stretched infrastructure in the FCT.
"I have not seen any aggressive revenue profile. They have not shown that will to generate enough revenue internally, and Abuja is in a position to do that much more than any other city in the country. I think Abuja is shy at the moment of internally generated revenue," he observed.
"They have to embark on serious taxation. Due to the calibre of people who frequent Abuja, the FCT Ministry should be able to generate enough revenue if it gets its taxation mechanisms right. Clearly, the infrastructures are over-stretched, and something needs to be done about it. The pace of infrastructural development is not commensurate with the influx of people into Abuja, so there is an urgent need to increase the pace of infrastructural development.
Mark also lamented the lack of developed satellite towns, a situation that he admitted has been heaping a lot of pressure on the centre. "As a result, everybody is keen on moving to the centre; whereas if the satellite towns had been properly developed, a number of people will likely remain resident there."
Continuing, he said, "The FCT Ministry must endeavour to develop the satellite towns. It is actually an embarrassment that 35 years after the establishment of Abuja, we are still talking of compensation and resettlement of indigenes of Abuja. The Committee must look into this and make sure that by the time we deliberate on the 2013 budget, we are not talking compensation for Abuja indigenes any more.
"As we all have rightly observed, the traffic situation in Abuja is very chaotic. I think that at the moment, something has to be done about congestion of traffic and about the parking situation. The green areas, as reserved, should be left as green areas."
Most of the Senators who spoke supported the budget but they lamented the snail's pace of development in the federal capital.