Yar'adua For Medical Check-up In Saudi Arabia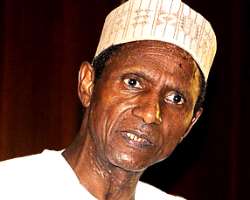 By AbdulFattah Olajide and Ruby Rabiu
One year after his controversial trip to Saudi Arabia, President Umaru Musa Yar'adua is billed to jet out to that country again on Friday to seek medical attention and perform the lesser Hajj (Umrah).
Unlike what obtained last year when the Presidency claimed that Yar'adua travelled to Saudi Arabia solely for Umrah, when he apparently went there to seek medical attention as well, the government came out clean this time around on the purpose of the president's trip.
A statement last night by the Special Adviser to the President on Media and Publicity Olusegun Adeniyi said, "President Umaru Musa Yar'adua will travel to Saudi Arabia on Friday, August 14, 2009, for a scheduled medical check-up. In the course of his stay in Saudi Arabia, the President will also perform the Lesser Hajj (Umra). He is expected to be away for one week."
Last year's trip had generated a lot of anxiety over the president's health as he remained in Saudi Arabia for about three weeks. While there, reports that he was undergoing a renal surgery at the King Fahd Armed Forces Hospital in Jeddah were vehemently denied by government officials.
When rumours started circulating that the president was in a critical health condition, frantic efforts were made by the then Minister of Information and Communication John Odey and his foreign affairs counterpart Ojo Maduekwe to douse the anxiety.
While they reiterated that the president was very well and would soon return to Nigeria, none of the ministers confirmed or denied the reports of surgery on the president.
Odeh had said: "The Federal Government wishes to restate here that Mr. President is very well and healthy. He is in good health to steer the affairs of the state to bring about better livelihood for the generality of the people of Nigeria. He is expected back in Nigeria soon after his trip to Saudi Arabia where he has gone on lesser hajj. We urge all Nigerians to continue to support this administration to achieve the development goals of the country."
For his part, Maduekwe had said the president was "in good shape, functioning quite normally, there is no basis for the rumours going around or indeed the alarm."
The furore over the state of the president's health created bad blood within the government, leading to the sack of Secretary to the Government of the Federation Babagana Kingibe, allegedly because he tried to exploit the situation to his advantage. The government did not give a reason for Kingibe's sack, and the former SGF did not publicly deny the allegations against him.
|
Article source