Cross River Partners UNESCO To Develop Tourism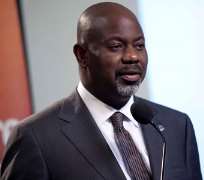 CALABAR, March 18, (THEWILL) - Cross River State Government has made known its readiness to partner UNESCO in its tourism development programme to actualize its vision of becoming a destination of repute in the West African sub region.
Governor Liyel Imoke who stated this at a meeting with members of the UNESCO Slave Route project in Calabar, maintained that the partnership was imperative because the major challenge which the state faces is lack of capacity to develop some of its tourism programmes, adding that though some marks have been recorded in the state which also include museum and national heritage, a lot has to be done because of limited expertise and as such will listen for ideas to develop new dimension
Imoke disclosed that with the Carnival Calabar receiving world acclamation as Africa's Biggest Street Party, its theme for 2012 will be Internationalized to reflect African history and heritage, assuring that the State Carnival Commission will collaborate with UNESCO to attract international participation.
On the development of a tourism sight and memory project in the state, the governor remarked that Calabar historical places will be developed to boost its tourism potentials as the state intends to share ideas because it is willing to create an impression in that direction, adding that the inculcations of the university into the programme will go a long way to build the necessary capacity to sustain it.
According to him, for sustainability to be assured, there is need to form an historical society which will partner UNESCO to define its structure, function and membership in an environment like Cross River State, saying that for it to have a strong footing, the state will collaborate with UNESCO in drafting a roadmap on the opportunities and responsibilities which will involve areas of implementation and cost focused on understanding the levels of investment.
Imoke envisaged that in three years it will be possible to see what it has been able to achieve from the partnership because the state sees it as special project and has strong political will to execute it and is excited to work with UNESCO while appreciating the body for choosing to hold its one week conference in Calabar.
Professor Tunde Babawale in an introductory remarks, said members of the committee were in Calabar for one week for its annual international conference and that during the period, they deliberated on issues related to the Slave Route Project, proffered solutions to problems, and made recommendation, to the nations on what to be done.
Babawale disclosed that they visited many historical sites in Calabar and beyond and interacted with the local communities and at the end came to a conclusion for a partnership programme with the Cross River State Government.
The Coordinator, UNESCO Slave Route Project and Representative of UNESCO, Mr. Ali Moussa Iye said the heritage programme is of great importance to Africa and African in Diaspora as issues related to slave trade were widely discussed during their week stay in the state, explaining that they brainstormed and dwelt on Slavery on human trafficking and had fruitful deliberation especially on the ways and means it could be of helpful to Nigeria.
Iye averred that Carnival Calabar can be helpful because of its Caribbean content and can be seen as channel of bringing Afro Americans into it be integrated into the carnival to boost relationship between the two continents, adding that the body can also partner the state and share its experience on how to upgrade its functions.
The Coordinator said there was need for a strong collaboration between the duo to partner on a sight and memory programme as a part of African history because Calabar can remain as a great source of history to West Africa while acknowledging the role of the University of Calabar as a veritable channel of an exchange programme.
He remarked that the committee has arrived at resolutions after its deliberations and that they will be of benefit to Nigeria and Africa Union member states to adopt and he handed a copy to Governor Imoke for Nigeria while noting some contributions from universities and civil societies.
The Minister of Culture, Tourism and Orientation, High Chief Edem Duke said he found the conference very significant because the history of Cross River State was hitherto not known to UNESCO before then and hoped it would list Calabar as an outpost of cultural landscape of Nigeria and Africa.
Duke said their visit to various sites which make Cross River State perhaps the richest cultural destination in Nigeria, afforded them many opportunities to understand more which culminated in the body's decision to build its resort in Calabar while noting the relevance of Calabar water front to the socio-political history of West Africa which makes the state unique.