NIGERIA SEALS N3.5BN ENERGY PACT WITH GERMANY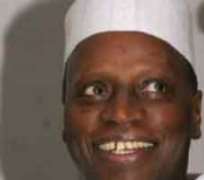 THE Federal Government has signed N3 billion agreement with the German government in the area of renewable energy and promotion under its power diversification programme.
The scheme would exploit such energy sources like solar and wind.
Minister and Deputy Chairman of the National Planning Commission, Dr Shamsuddeen Usman signed on behalf of the Federal Government, while Ms Ute Heinbuch, the German Head of Division for the Central and Western Africa and Madagascar signed on behalf of her country.
The agreement was in pursuance to the existing relationship that has been entered between the governments since April 1974, on aspect of technical cooperation.
Details of the pact indicate that Germany would make available, as its contributions to the pact, 16.5million euro (N3.5 billion) in the financing of the projects.
Speaking during the signing ceremony, Usman stressed that Nigeria would work closely with Germany on the alternative means of energy, which the European country has in abundance.
He said: 'We will be working closely with Germany to tap on its experience in the area of alternative means of renewable energy.'
The Minister stressed that Nigeria treasures the existing relationship with the Europe's biggest economy, pointing out that International non-government organisations from Germany were doing well in the country.
Heinbuch noted that Germany was ready to help Nigeria generate energy through alternative means like solar, wind, among others.
She also disclosed that the bi- national commission with Nigeria would be kick started in earnest, adding that her home country had agreed to use the commission to tackle issues related to economic and political questions, culture and education, including migration issues.
She was optimistic that the bi- national commission would enhance co-operation between the two countries and create what she described as a win – win situation.