Help! South Africa is killing Nollywood -- Emeka Ike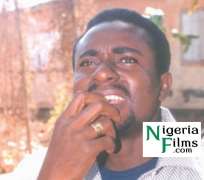 EMEKA Ike, I am sure you are aware of the crisis currently going on between South Africa ana Nigeria, where 125 Nigerians were deported for using fake yellow fever certificates. Does Nigeria deserve this kind of treatment from South Africa?
Nigeria doesn't deserve this treatment. Talking from history, the role Nigeria played in the fight against apartheid. You know that we played the ace role in the war against apartheid. Our former leader, Olusegun Obasanjo and musicians like Sony Okosuns, Onyeka Onwenu and many others cried against apartheid. I remember how three months salaries of Nigerian civil servants were pooled together and taken to South Africa to fight apartheid.
Obasanjo did everything possible to end apartheid. He even went to the extent of suggesting the use of Juju. We are our brothers' keepers. We are concerned about our brothers. But Nigeria as a country is not a nation yet, we are not even a country. We keep reforming and rebuilding. Many of our structures are not in place yet. Many of our legal structures are not in place. The constitution itself is not yet in place. People keep complaining. There are lapses where people can pick advantages from. That is the reason South Africa as a country as a nation is taking advantage of our lack of structure. There are traitors and betrayers among us. It's deplorable, we don't derseve it.
With South African businesses everywhere in Nigeria, and having taken over our economy, do you think we can easily pay them back without hurting our economy?
Because we call Nigeria a Free Trade Zone, we fail to enhance our potential. I am trying to register my company in the UK and the US so mat I can shoot movies in those countries. I have to go through processes. I have to go through rigorous processes. I have to register my company and pay my tax. But here in Nigeria, any idiot can come from South Africa with a camera and equipment to shoot any nonsense. Because we don't have any structure in place to accommodate this. It is the same man-knows-man arrangement and that's the bane of Nigeria. We run everything, even the economy of Nigeria, based on man-knows-man. Few people have used this to ruin and cripple Nigeria. This problem has enabled other countries to come to Nigeria to milk us dry. There is a lacuna and they are taking advantage of this lacuna.
They are not helping our economy. They are destroying it. Our economy was better before they came than what it is now. Do you know that these countries are taking taxes from their Nigerian workers and they are not remitting it to the appropriate channel? Where are they keeping those revenues? We should investigate this. These foreign countries are more criminals than Nigeria. But it is the fault of Nigerians. It is an arrangement by some traitors and betrayers m this country. Someone can bring somebody from any country to Nigeria to invest in our economy without any legal process. I tell you, Syria can come to Nigeria tomorrow and take over our economy. It is possible. They come and take Nigerians for granted. That is the structure, that's the arrangement. The arrangement of man-knows-man. They come, and our so-called businessmen will tell them: "Don't worry, we know how to handle them." Who are those people that leave Nigerians in penury and leave them wretched and refuse to give them the benefit they deserve? Now, we are in a situation where pension money is being deducted from their salaries and at the end of their working years, it is not being given to them. Where are these monies? They take it to their own countries to revive their own failing economies.
Let the Federal Government find out, MTN, G4, DSTV, Multichoice and whatever names they call themselves, our government should investigate them. hey have succeeded in ruining our economy and leaving our people in total penury. Now, they have destroyed Nollywood. They are not selling Nollywood they are selling South Africa. They are not selling our own businesses, they are selling their own businesses. They have succeeded in using our own channel to sell their own and they have abandoned our own for theirs. How come our trade law is not being protected to enhance our welfare? It is shame on Nigerians! You see, people from war-torn countries that we are supposed to feel sorry for, come to our country and we give mem cars with drivers. It's sad to see Nigerian graduates becoming drivers for technicians from these countries. We keep playing second fiddle to these countries. It is so sad. Many Nigerians who work in these companies don't get their pensions when they retire, even nobody cares if their salary is being paid.
We need to reverse and revisit our trade laws. We need to know the rate of employment being created by them and how many Nigerians are benefiting from them. What is the credibility of the staff they brought from their countries compared to the Nigerian staff here? You can bring in a technician from South Africa to MTN and you pay him heavily while Nigerians working m the same company are being paid stipends. We need to be ashamed ofthis. That was what made me to fight for the Actors Guild of Nigeria. Do you know they don't even show Nollywood in South Africa? South Africa is a well organised nation; it is the fault of our leaders and business men who allowed them here in the first place. South Africa has robbed us of our Nollywood. It has crippled Nollywood. Now you don't see Omotola anywhere, you don't see Genevieve anywhere. Is it not a shame that a set of people struggled to lift Nollywood to the high esteem and a bunch of people are showing their works without any royalties being paid? And nobody is complaining. Nobody can complain because we have some traitors who are feeding fat from the situation.
You cannot show any South African movie in South Africa without paying royalties. Even in Ghana you can't try it.