Introducing Pearl Amoah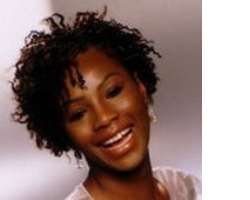 Combining Beauty, Intellect and a Big Heart for the Less Fortunate
ImagePearl Amoah served as Miss Universe Ghana 1996, and an international model in the United States, Paris, London, Germany, Ivory Coast and Ghana. She was awarded with the Ebony Africa Model of the year in 1999.
In 1999 she established Fashion House, a highly successful fashion boutique and PearlProjects for her incredible talent in creativity and design in Accra. There is always an opportunity for Pearl Amoah to help promote events in Ghana. She choreographed the fashion segment of the Millennium Excellency 2000 awards and was presented with the best choreographer of the millennium.
In 2001 Pearl launched Fashion Week in Accra. She produces it annually by bringing together top designers all over Africa to celebrate the African art, textiles and designs of all sorts. Pearl lunched her debut line Pearl in 2004 in Accra then later partnered with JP Miller and lunched JosephPearl Line in 2004. In 2005 Pearl & JP opened the first boutique in Soho NY.
In 2006 she was invited by the Harvard Business School as a Fashion Moderator for their annually conference organized by the African Business Club.
ImageAt the moment She is a well known Fashion / Interior and architectural designer. Pearl Amoah has a Bachelor of Arts in Hospitality Management from Westbourn University London, and Architecture & Interior Design from Parsons School of Design in New York. In interview with Ameyaw Debrah (Jamati, 2008), Pearl notes that she has worked with some of the world's most acclaimed designers such as Roberto Cavalli, Vivien Westwood, Halston, Donna Karen, Alberta Ferreti, Ralph Rucci, Jakie Rogers, Armani, Valentino and many more. Photographers such as Peter Lindberg, Dewy Nicks, Marco Glaviano, Frank Otten and Gean-Luca have captured Pearl's radiant beauty for various magazines such as Vibe, Paris Voici, Essence, Black Elegance, Marie Claire, Cosmopolitan, and Cosmo Girl. She also booked campaigns such as Fruit of the Loom, Oil of Olay, Black Hair, Spiegel and Black Opal.
ImageThe interview further noted that (Jamati, 2008), Pearl isn't only about the glitz and glamour of the fashion world; she has worked on a number of humanitarian courses to ameliorate the plights of her people. In 2005, she helped a non-profit organization to organize a charitable soiree in New York to raise money for Ghanaian homeless children. Since her return to Ghana, Pearl has devoted her time and resources to helping the needy in society. She has held a charity fashion show fundraisers in support of autistic children in the New Horizon Special School, as well as fishermen in some fishing communities in Accra. She also has an ongoing project on leukaemia and lymphoma.
* Visit Pearl's Website www.pearlamoah.com