THE LEGACY LEADERSHIP AND TODAY'S LEADERS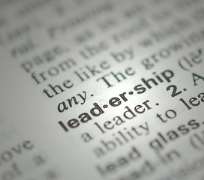 A leader is not a leader unless other follows. Are you living your legacy? Legacy is commonly thought to be something you leave behind when you are gone. What if you were living your legacy now? What if your vision for the future was evident in everything you do everyday? It can happen. Legacy leadership is not a leadership style, it's a life system. We live in an age of tolerance where protecting feelings is more highly valued than proclaiming the truth. People look with suspicious upon anyone who desires to influence other to embrace their beliefs. I want to encourage you to buck popular opinion. As Thomas Jefferson proclaimed, "In matters of fashion, swim with the current. In matters of conscience, stand like a rock". I want to challenge you to become a dedicated student of leadership if you aren't already one. If you are, be a good leader and leave good legacy. Because, "leadership is the best means for leaving a lasting legacy" (Dr John Maxwell). Becoming a good leader may not guarantee that you will be able to leave a spiritual legacy for future generations, but it certainly provide you the greatest opportunity to do so.
The law of legacy states, "True success is measured by succession. A legacy that does not include people has no eternal value. That is why leadership is critical. Make it your aim to practice transformational leadership, where peoples' lives are changed from the inside out. That kind of leadership is based on character, conviction, and Christ likeness. In other words, transformational leadership follows the pattern laid down in Scripture". The challenge of leadership is leaving a legacy. Grow the leaders of tomorrow today and live your legacy now. Legacy leadership is the wisdom of the ages structured and packaged for today's and tomorrow's leaders. A leader's legacy is about making a positive difference in people's lives. Our today's leaders are they making positive difference in people's lives? When our leaders subvert constitutional and due process to remove elected leaders can it be leadership that can make a difference?
Can our today's leader be said to lead in such way to leave legacy or positive impact? When you allow people to speculate and suspect your leadership's intentions on whether you will leave after your tenure or not, it leave bad legacy. Lead well and live well that your leadership will be remembered as being that that gives direction and make a difference in people's lives. To give leadership that subvert due process, disobey court ruling, in the name of fighting corruption, it is done in manner that it is seen as using it to fight those oppose to tenure extension leaves a bad legacy. How does other perceive your leadership? Not what you will be remembered for when you leave but when you lead, what impact is your leadership making?
The most important job of leaders is to model purpose, values and commitment to the people of an organization and its associated stakeholders. To do so is to lift others up and serve them as they grow and develop to be the ultimate leader that they can be and live out their true purpose for being here. Leaders believe their job is to hold the vision and value as a shining light to make the way to success for all involved. In so doing, they affirm their core values and create their vision. Leaders believe in the basic goodness of people, that they have potential and that they want to use their gifts and genius to further their life purpose while earning money. A leader's job is to equip and inspire people to develop similar beliefs about people, developing them fully and fairly compensating them for their time, as they live their own legacy.
Leaders believe that people are volunteers in organizations and that they choose to be there rather than being forced to do so. Consequently leaders create an environment of collaboration and innovation where each person will be able to grow and reach significance personally and corporately. Leaders ask people to fully participate rather than expect them to blindly follow. A leader's contribution is the most respectful use of human talent and allows individuals to innovate. Building teams with individuals of diverse strengths and perspectives is the means by which all have ownership of, commitment to and passion for the corporate goals.
Leaders believe that the workplace should be an environment where everyone engages their whole selves (thoughts, feelings and actions) to further the organization essential purpose based on respect for others and where differences are embraced for the unique perspectives that can be contributed. Leaders believe that we are to develop other fully and bring out the best in each person. Leaders hold people accountable and responsible for reaching a level of excellence in the pursuit of established strategy and goals of an organization. Leaders recognize that our legacy is what we live everyday versus something we leave when we are gone. A leader's legacy is about making a positive difference in peoples' lives on a day to-day basis. Leaders will mentor and model other leaders from a new learning perspective and hold others accountable in more effective ways. Have question, you may call: 08033399821 or write: [email protected] Stay blessed.
Written By Dr. Lewis Akpogena

Disclaimer:

"The views/contents expressed in this article are the sole responsibility of

thewillnigeria.com

and do not necessarily reflect those of The Nigerian Voice. The Nigerian Voice will not be responsible or liable for any inaccurate or incorrect statements contained in this article."
Articles by thewillnigeria.com