Senate Makes Case for Inauguration of NCPP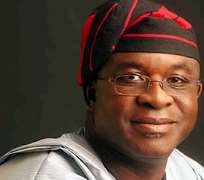 ABUJA, February 29, (THEWILL) - The Senate on Wednesday demanded the immediate inauguration of the National Council on Public Procurement (NCPP) in accordance with section 1 (4) of the Public Procurement Act 2007, in order that public procurements can be effectively monitored. Sponsor of the motion, Senator Ahmad Lawan bemoaned the gross unprofessionalism and ineffectiveness of the Public Procurement Practice that existed before the 2007 promulgation of the Act.
He observed that the Public Procurement Act established the National Council on Public Procurement (NCPP) and the Bureau of Public Procurement (BPP) as regulatory agencies responsible for monitoring and oversight of public procurement. "Unfortunately, the federal government is yet to constitute the Council as provided for in sections 1 (1) and 1 (4) of the Act respectively," he lamented.
Also speaking, president of the Senate, David Mark, berated the Executive for failing to do what it is expected. "It is not about whether it is questionable or illegal. The point is that they have failed to do what ought to have been done five years ago. And they should be told in very strong terms. That is what this motion is all about," he said. "Unfortunately, our resolutions are not binding. I recall that in the sixth Senate, we had a Bill to make our resolutions binding and we then said that if we had two-third majority, the motions will become binding like in the United States and in Brazil."
And although he reckoned that resolutions of the Senate are not binding at the moment, he maintained that a more important challenge was how the "sheer illegality" would be corrected.
Contributing to the motion, Senator James Manager said that it was appalling that laws passed by the Legislature are not properly implemented, adding that non-implementation of the Act on public procurement aids corruption.
Leader of the Senate, Victor Ndoma-Egba, explained that the non-constitution of the Council could have been an innocent oversight on the part of the Executive arm, but the operation of the BPP without a Council is an infraction that questions the integrity of actions taken so far.