Senior Al-Qaeda Commander Detained In Egypt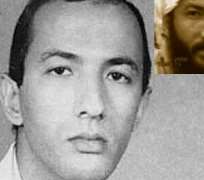 SAN FRANCISCO, February 29, (THEWILL) – A man believed to be a top al-Qaeda Commander has been arrested at a Cairo airport, Egyptian state owned media agencies said Wednesday.
Saif al-Adel whose real name was given by the United States Government as Mohammed Ibrahim Makkawi was arrested after he arrived Cairo on a flight from Pakistan.
The FBI had put Saif al-Adel on its most wanted list with a $5m reward for information leading to his capture.
Saif, a former Egyptian army colonel was once a key member of Osama Bin Laden's inner circle. He is wanted in connection with the 1998 US Embassy bombing in Kenya and Tanzania, and is believed to have helped train the plane hijackers that attacked the US on September 11, 2001.
Saif al-Adel was detained at Cairo International Airport as he arrived on Wednesday, after flying to Egypt from Pakistan via Dubai.