TRANSFORMING LIVES BY TEACHING ON MONEY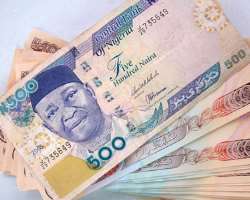 A healthy perspective and transformed givers are the goal of stewardship ministry. The local church is the hope of the world! I believe this with all my heart, especially in these challenging days when pressing social issues and tragic world events have made life difficult and precarious for so many. How would the ordinary person make ends meet to feed, clothe and be sheltered when our leaders quarrels over and mismanages the resources God mercifully bestowed in our country to better her citizenry? The church is God's ordained hope to better our lives without the abuse of power by the leaders of Problem Devoted Party (PDP). But if the local church is to live out its redemptive potential, it must provide not only hope but also practical help and biblical teaching that meet people at their points of need. One of the most critical needs in the church today is helping people come to grips with their finances.
Unfortunately, often as church leaders we feel uncomfortable teaching on money. Let's take a look at how we can move toward integrity in regard to this overarching topic. A starting place is to realize that in and of itself, money is neutral. It's simply a medium of exchange. It can be used for great good or for great evil. However, to stop there would be incomplete. The fact that so much of Jesus' teaching was about our relationship to money and possessions suggest that there is something unique about money. Why did he single out money as the one thing we could not serve and still serve God? Why did he indicate that the deceitfulness of riches chokes out God's Word in our lives and makes it unfruitful? Some authors suggest that it was because money has a spiritual force or power that attempts to draw our allegiance to it and away from God.
Furthermore, as leaders who wish to live with integrity, what would be helpful to understand about money and relationship to it? Here are some basic understandings church leaders need to have: Understand that money is a powerful thing. It can become the idol that makes it harder to enter the kingdom that for a camel to fit through the eye of a needle, or that can cause us to build bigger barns to store our surplus only to be labeled by God as "fools." Understand that our culture assigns money god-like powers. The culture says, money is all powerful, it makes things happen (Perhaps true is some circles of influence but not in the truly important arenas of life.) The culture says, Money provides ultimate security (On paper my future may seem monetarily secure but earthly treasures are subject to rust, moths and thieves – not to mention economic downturns!)
Understand that the best way to break money's hold is to be generous with it. The act of giving money away in God honoring ways that advance the Kingdom dramatically breaks the hold it can otherwise have on us – while blessing the receiver and providing the giver a joy found in no other way. Understand that money and possessions are simply entrustments. God is the owner, we are trustees. Trustees have the responsibility to use the resources entrusted to them in ways that the owner has designated, not in ways that satisfy the trustee's whims. Understand that sacrifice is often blessing in disguise. Maybe Jim Elliott said it best: "He is no fool who gives up what he cannot keep to gain what he cannot lose." Think of your own example of giving up something that seemed like a sacrifice at the time only to have it become an unexpected blessing in disguise.
These understandings will help us as leaders to relate to money and possessions with integrity while giving us freedom and joy in an area of life so often fraught with anxiety and bondage. From that place we can then lead our churches to tackle this challenge through ongoing stewardship ministry. It starts with understanding why stewardship teaching and training is so important, and being prepared to overcome the obstacles we will face. Here are four key principles to keep in mind when doing stewardship teaching and training.
1. The objective of the teaching and training is life transformation, not increase giving. I like to use the term, transformational stewardship in describing this principle. Although it's true that an effective stewardship ministry will increase giving, especially if the church has a compelling vision and the leadership is trusted to use resources in God-honoring ways, increased giving is not the primary intent. It is to help the congregation live a God-honoring financial lifestyle and grow spiritually.
2. Senior Leadership, staff and laity, must be on board and supportive of teaching and training, helping to cast the vision. They must also be committed to living out biblical financial principles in their own lives.
3. Make it clear that his ministry is for everyone, not just those in financial difficulty. All of us are under the influence of incredibly persuasive messages in our culture that are diametrically opposed to biblical principles. Jesus said, "From everyone who has been given much, much will be demanded" (Luke 12:48). Most Christian in Nigeria has much but few understand what is demanded of them from a biblical perspective.
4. Stewardship ministry must include three elements: teaching what and why, training in the how, and providing support and encouragement. Support can come in a number of ways but one essential way is through trained volunteer counselors who provide ongoing assistance to individuals and families, helping them make the transition from worldly to biblical ways of managing their resources.
If today's church will take up the challenge, I'm convinced "that every church and every believer would experience the spiritual, emotional and relational joy and freedom that results from practicing biblically-based financial stewardship." This is the vision of the stewardship movement of which I am a part. May it come to pass! I object to teaching on giving money just to increase a person's worth financially. Jesus' emphasis on the stewardship of money was to enhance life, transformation of lives for eternity not personal gains. Lets stop merchandising the gospel with the gimmick prophet offering or what is it called in your church? No the church is not a business venture. Have question, you may call: 08033399821, or write: [email protected] Stay blessed.
Written By Dr. Lewis Akpogena

Disclaimer:

"The views/contents expressed in this article are the sole responsibility of the author(s) and do not necessarily reflect those of The Nigerian Voice. The Nigerian Voice will not be responsible or liable for any inaccurate or incorrect statements contained in this article."
Articles by thewillnigeria.com