ACN Condemns Rising NURTW Violence In Lagos State.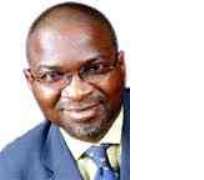 Huhuonline.com understands that the ruling party in Lagos state, Action Congress of Nigeria (ACN) has expressed disapproval of the increasing violence being perpetrated by members of the National Union of Road Transport Workers (NURTW) in Lagos.
According to the party, time has come for the Lagos State Government to draw the line and stamp out this rising bloody inclination and restore peace and order in the conduct of transport business in Lagos.
In a statement issued, Wednesday, Joe Igbokwe, Lagos State Publicity Secretary of the ACN, said, a situation where members of NURTW resort to unbridled violence at the drop of a hat is worrisome and must be curbed lest we end up having a lawless organization on our hands.
It warned that the NURTW members have dared the state and the law enough to earn the sledgehammer and should be dealt with accordingly.
'NURTW has proven time and time again that it is intrinsically webbed to violence and its activities all over the country are marked with senseless killings, maiming and destruction of properties of innocent Nigerians.
We have pleaded that the members conduct themselves and their activities with maximum restraint to prevent the continued reoccurrence of these disturbing incidences of violence.
But with the recent report of fresh NURTW mayhem in Lagos Island on Monday, February 20, 2012, where four people were reported to have died, many people injured and several properties including a two storey building, twenty vehicles destroyed and thirty other vehicles vandalized, we are left with no other option than to suggest that the government must descend fully on the operatives of NURTW and proscribe the violent organization.
'We are aware that the Rapid Response Squad and the Lagos State Task Force on Environment and the Special Enforcement Unit last week arrested 111 members of NURTW as a means to curtail the bloody activities of the group.'
'But we are equally aware that the raid did not prevent the violent clash in the Island and with this scenario, it is obvious that the members of NURTW will not do without resorting to violence and we feel that in the light of this, the best thing to do is to proscribe the organization and make its activities and membership illegal.'
'Lagos State is known for its creativity in governance and we believe this must be called to action in dealing with this menace.'
'We call on the government to fish out the kin pins of NURTW and the perpetrators of the unending circle of violence that has marked their activities and deal with them in accordance with the law. 'We call on the government to go all out to unearth the root of this unending violence and ensure that any person that jeopardizes the peace and tranquility of Lagos, using NURTW as a cover be fished out and dealt with.'
'We insist the members of NURTW have taken laws into their hands for too long and must be reined in for the good of all Lagosians. We believe that once Lagos gets it right in dealing with this menace, other states will follow suit.'