YES, TO NATIONAL DIALOGUE!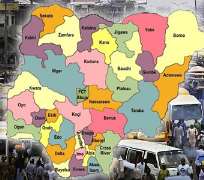 The call for Sovereign National Conference has once again gained public attention in the last couple of weeks from very prominent and senior citizens of this country. The call can be associated with the country's political hiccups since pre-independence which has led to underdevelopment, religious, ethnic and political intolerance, high rate of poverty, collapse of social infrastructures and, massive and callous looting of the nation's resources by those who have led it since 1960.
Nigeria is no doubt sitting on a keg of gunpowder and for us to avert this, the Arab spring', we must then as a people, gather together, talk and agree on ways forward. We cannot pretend or shut our eyes that we are living united in love with ourselves when in actual fact we are not. In 1914, it was Lord Fredrick Lugard, who in his economic interest fused the north and south together. We never as a people gathered anywhere, at a round or square table to discuss and accept to live as one people. It was, according to records of the political history of Nigeria in 1967 that something near that happened in Aburi, Ghana, when the then Ikemba of Nnewi, Chief Emeka Odumegwu Ojukwu and Gen. Yakubu Gowon, sat on a table, discussed and agreed on terms for Nigeria to co-exist. We are aware that the agreement was annulled like June 12.
It is factual that Nigeria has had unsteady political development till date with no end in sight. An instance reared its ugly head in the run-off to the presidential election of 2011, when a particular group and region showed a total disenchantment for the fact that a man from a minority group in this country signified interest to run for the number one position in the land. Some very reckless statements were uttered, there were killings and burning of houses up north immediately President Goodluck Ebele Jonathan won in that election. Now the bombs are exploding and innocent souls are being sent to their early graves.
It was also in this country, Kano to be precise that, one Gideon Akaluka was beheaded by some Islamic youths, his head used to dance round the streets with the allegation of having abused the Koran. The youths who did it were never apprehended for any prosecution, we have a constitution that forbids anyone taken the life of the other except the court of competent jurisdiction permits authorities with such powers.
Again, in Maiduguri, the capital of Borno state, a female youth corps member from one of the South-South state, sent on a compulsory national assignment by the Nigerian Government, was gang raped and murdered by youths of the community she was serving.
We have not heard that those young boys who did it were ever arrested to face the full wrath of the law. The parents and siblings of that innocent lady are now left to bear the scar, yet we claim to be one Nigeria?
In Zamfara state, during the reign of Governor Yerima, a certain Mr. Jangedi who was accused to have stolen a goat lost his arm under Sharia law as punishment to have committed that crime. The governor, who is now a Senator of the Federal Republic, according to investigations by the EFCC under Mallam Nuhu Ribadu, stole large sum of fund from the Zamfara state coffers, he walks freely in Abuja and other parts of Nigeria with no threat from any security agency, either Nigeria or sharia's police.
The country is divided into six geo-political zones, four of these zones has six states each, one has seven but, the east has just five states, how this came about, can still not be explained? Furthermore, Kano state has more local councils than about three states put together. And, this is one of the considerations used in the sharing formula of national resources.
The economy have not fared well since we became an independent nation, with huge sums that the country had made from oil alone, we remain an abysmal failure among other countries like, Malaysia, Singapore, that we started together with. The just concluded fuel subsidy probe revealed a lot of rot in the system, it exclusively revealed how the wealth of the nation is daily plundered by very few people and their cohorts privileged to be at the helm of our affairs.
A country with so much wealth finds it extremely difficult to plan and develop its people and the country. Our rail system that was efficient in the 1970s collapsed, not because we do not have the money to maintain it but because of nepotism and funds appropriated, usually disappear into private pockets. So it is with NITEL, Nigerian Airways, PHCN, and all other parastatals meant to improve and better human condition.
The Niger Delta, which is the honey pot of Nigeria, where the oil is largely located is ignored by the Nigerian government and the oil giants alike. The Niger Delta lack proper care, the people living in abject poverty, their ecosystem completely destroyed, devastated yet, trillions of dollars made from here over the years cannot be seen anywhere or accounted for. It is no other reason but the poor leadership, bad governance, corruption, that we have had, that has made it difficult for these funds to be properly managed on behalf of the Nigerian people. The question is then put forward; what happened to the funds? Where are they located?
When it is convenient for our leaders, they use religion, recognizing it as opium of the masses, to divide and rule us. The Christian and Islamic leaders are not different from the political leaders; they have in fact contributed to the destruction of the country to date. While my Christian leaders are comfortably using their churches and schools to get richer and build empires for their children, they are massively contributing to the impoverishment and illiteracy of members and their children.
Schools introduced and built by the white missionaries of the orthodox churches for all, for the sake of educating the minds, training of children, to become responsible members of the society have now turned into money making ventures for these church leaders in Nigeria, a big shame! Now, it has become a big market for new generation churches, schools are now built and run for the single purpose of monetary gains, thereby shutting the door against poor members of their churches who must have contributed their money, sweat to the erection of these schools.
We are in a country where our Islamic clerics have made it possible for the political and economic thieves to live comfortably. According to our own Bishop Mathew Hassan Kukah, these Islamic big wigs in the society steal so much and then erect a mosque at the entrance of their mansion for the battered and wretched members of the community to worship. The people have been deliberately denied of western education, economic emancipation in order to continue pauperizing them hence, they revolt against their leadership of the system. The truth of the matter here is that, our government over the years destroyed education at the local, state and federal levels. These same leaders benefitted from the generosity of Tafawa Balewa, who made it possible for them to go to school, free of any payment, which made it possible for them to become architects, doctors, lawyers, accountants, etc. If Balewa had chosen to be as wicked as they are, how many of them would be successful in their chosen careers today?
No doubt, that today every region has its own ethnic and militant groups, Ijaw National Congress and MEND of South South, AFENIFERE and Odua Peoples' Congress of South West, AREWA and Boko Haram of North East/West, OHANAEZE and MASSOB of South East. All these are as a result of lack of faith in the Nigerian project, mistrust among different ethnic nationalities, and religious misunderstanding that has most often led to clashes with very heavy consequences. We are at every opportunity considering our narrow mindedness, religious, ethnic considerations far and above our national interest that would contribute to our developmental growth as a nation-state.
Certainly, Nigeria is at crossroad, we must talk the talk now, to avoid our children shooting the guns and bombs tomorrow. During the NLC, Civil Society fuel subsidy protest in January, we saw the crowd in Lagos, Kano and Abuja. The crowd in Lagos was unprecedented in the history of civil protests; the crowd grew in large number at each day of the protest. The high number of educated men and women at the protest march, who gathered at the popular Gani Fawehinmi Park, Ojota, has never been witnessed. Indeed, people have lost hope in the system, in the way things are run in this country and require change of the status quo.
We must dialogue to save Nigeria, there are two fundamental questions; do we want Nigeria to remain as one country? apparently, the answer will most probably be yes! And, secondly, how then do we make it to remain one Nigeria? There is a whole lot of injustice, marginalization, hatred, callousness, anger, disappointment, bad governance, corruption, looting, underdevelopment, we must sit down to re-draw, re-write, how as a people we can move to attain justice, development and peace. It is of great importance for us to talk, it does not in any way negate the duties and functions of the NASS but, rather augment their work.
Those who are against national conference or dialogue must dismiss this usual parochial and myopic ways at looking and handling national issues for the greater advantage of Nigeria. Our talking is to save Nigeria from anarchy and doom and, our not talking is to plunge her into further precipice, political and economic underdevelopment.
Written By Uzodinma Nwaogbe Maitama – Abuja.

Disclaimer:

"The views/contents expressed in this article are the sole responsibility of

thewillnigeria.com

and do not necessarily reflect those of The Nigerian Voice. The Nigerian Voice will not be responsible or liable for any inaccurate or incorrect statements contained in this article."
Articles by thewillnigeria.com