Lemar Plays Down Death Rumour, Says I'm Alive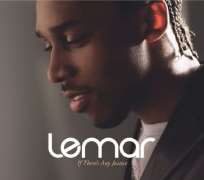 UK based Nigerian RnB music star, Lemar Obika, who was dead at the early hours of today, has debunked such rumour.
According to the singer in a tweet to wash away his death news, "I am alive... Or, if I'm dead and this is what the other side is like then, well, it is a LOT like earth and GUYS, they've got twitter."
In an earlier news, Lemar was rumoured dead while on a personal vacation in Turks and Caicos Islands. He was said to have accidentally hit a boat while skiing on the island.
Lemar came into limelight in mid-2000. One of his popular songs is 50 50.
Meanwhile, some have been calling for the shutdown of the media that started this rumour, especially because of other fake celebrity news it has carried in the past.
Mediafetcher and fakeawish are the two sites cited for such bad news. It was learnt that rumoured fake death news of Will Smith and David Guetta in the past.