STALLION FLAUNTS HONDA, HYUNDAI, VOLKS, PORSCHE AT AUTOLINE MOTOR EXHIBITION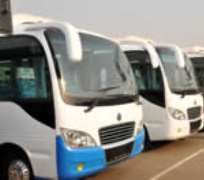 A renowned automobile franchise dealership, Stallion Motors Limited, on Monday opened an exclusive motor fair at the Ocean View Garden, Victoria Island, Lagos, where it has been showcasing an array of contemporary automobile brands. The annual event christened the Autoline Valentine Motor Show, will end on tomorrow, February 18.
Speaking at the opening ceremony, the Group Managing Director, Stallion Motors Limited, Mr. Parvir Singh, said the exhibition was designed to connect fleet buyers and discerning automobile patrons with Stallion brands that are purposeful and functional.
The exhibition which was borne out of inadequate information about alternative brands that can compete favourably with popular brands, seeks to change the predisposition of auto shoppers whose choice is often influenced by what others drive.
'We are organising this brand orientation exhibition to help customers discover Stallion brands that can outperform other brands of vehicles in the market,' Mr. Singh said. He also added that the fair provides a platform for prospective customers seeking for information about contemporary automobiles with unbeatable values.
Adding that the Nigerian market was often prompted by bandwagon effect, Singh said; 'Our survey of the local market shows that majority of buyers' predisposition is influenced by what others drive and not what they wish to own for instance, and this is due to lack of fundamental knowledge about alternative brands.'
To redress these inadequacies, Singh further remarked 'we are engaging our resource team to educate and enlighten people during the show, and make critical compares with similar brands.
Some of the brands that are being showcased at the six-day event include Hyundai (passenger & commercial vehicles), Honda, Volkswagen (passenger & commercial vehicles), Skoda, Audi, Ashok Leyland buses and Foton pickups. The Hyundai pavilion, for instance, is featuring the largest array of exhibits with about 26 different models followed by 13 Volkswagen models with four Skoda products and six Audi models. Others are latest Honda cars, delectable Porsche siblings, as well as Ashok Leyland buses and Foton pick-ups.
A strictly Stallion Motors' show, the Autoline Valentine Motor Show was first organised in Lagos and Abuja simultaneously in 2006. In 2008, a star prize Hyundai Elantra car was given out to a lucky patron who bought a car at the show. The 2012 edition has been enthralling with lots of activities, beginning at 9.00am to 6.00pm daily. Other side attractions such as live band, games and fashion exhibition have been eliminate dull moments.