SUBSIDY PROBE: SENATE DEMANDS DOCUMENTS FROM OIL MARKETERS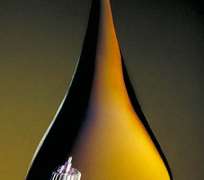 Senate Joint Committee on Petroleum Resources (Downstream), Appropriation and Finance investigating the fuel subsidy scheme of the Federal Government has directed all the 88 marketers involved in the Petroleum Support Fund (PSF) to submit vital documents relating to the scheme.
Joint Committee Chairman, Senator Magnus Abe directed all the oil marketers to submit their company's profile, article of incorporation, quantity of business done, copy of the company's Memorandum of Incorporation and Article of Association and their auditors' accounts.
Abe said the companies involved in the scheme had only 48 hours to submit the documents to the Senate.
'They should be able to have such documents at their fingertips. There's also need to include the sales profile, who bought the products that were imported? The origin of the cargoes should also be included. Every serious-minded company should have these documents so that we can see them.
'We should have these in 48 hours. It should be submitted directly to the committee and not through the Petroleum Products Pricing Regulatory Agency (PPPRA).'
The committee also heard yesterday how the PPPRA issued an oil import licence to Knightsbridge, a logistics company, whose only claim to the subsidy regime was that it supplied fuel to major oil companies including Mobil, Total, NIPCO and Forte Plc.
Knightsbridge Chief Executive Officer, Mr. Greg Enahoro admitted before the committee that it had no tank farm, no storage tanks and no filling stations.
The company equally admitted that it imported fuel from Norway, Latvia, Netherlands among others and discharged offshore (in) Cotonou, Republic of Benin.
In 2010, Knightsbridge got approval to import 75, 000 metric tonnes of fuel. Under cross-examination, Enahoro disclosed that 1, 341 litres make up a metric tonne, raking in N3.2 billion in 2010, spanning five quarters.
In the question and answer session which ensued, committee member, Senator Danjuma Goje asked Enahoro why a logistics company would import fuel and participate in the subsidy scheme.
Goje also demanded to know the criteria which PPPRA adopted which qualified Knightsbridge for the scheme.