Jigawa Governorship Seat: ACN Fails Again In Bid To Dethrone PDP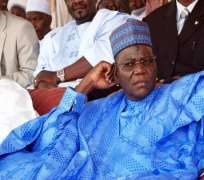 … As Supreme Court Affirms Lamido's Election As Governor Of Jigawa
ABUJA, February 10, (THEWILL) – The Action Congress of Nigeria (ACN) Friday suffered yet another defeat in the hands of the ruling Peoples Democratic Party (PDP), as the Supreme Court of Nigeria upheld the election of Dr. Sule Lamido as Governor of Jigawa State.
The ACN had appealed the decisions of both the electoral tribunal and the Court of Appeal which had earlier ruled that Lamido was duly elected as governor of the state in the April governorship election held in 2011.
The ACN had premised its initial appeal on two grounds – (a) That Lamido submitted a fake WAEC result to the electoral commission; and (b) that the election was marred by fraud and irregularities. However, the tribunal ruled that the party failed to prove its case beyond reasonable doubts and subsequently dismissed the petition for lacking in merit. The Appeal Court upheld the ruling.
In dismissing the appeal filed by the ACN, Supreme Court Justice Mohammed Mahmud who led a panel made up of three (3) justices upheld Lamido's election.
While delivering a brief judgement, Justice Mahmud said the justices carefully examined the arguments of the counsel of the ACN, but that they unanimously agreed that the appeal should be dismissed for lacking in merit, adding that the rulings of the Court of Appeal and the electoral tribunal were in order.
Justice Mahmud said the apex court would give details of the ruling on February 24, 2012.