TRIBUNAL BEGINS HEARING OF AKUNYILI, NGIGE CASE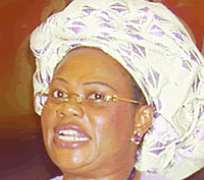 The Election Petitions Tribunal sitting in Awka has begun hearing of the petition filed by Prof. Dora Akunyili of the All Progressives Grand Alliance (APGA) challenging the election of Dr. Chris Ngige of the Action Congress of Nigeria (ACN) in the April 2011 poll.
The News Agency of Nigeria (NAN) reports that the hearing of the petition in respect of Anambra Central Senatorial Zone was delayed for more than seven months, following motions and counter motions filed by parties both at the tribunal and Court of Appeal, Enugu.
However, Akunyili's first witness, Miss Nwafor Rita Ifeyinwa was only examined by the petitioner's counsel, Mr. Theophine Oguji. The court adjourned to today, Jan 31, for cross-examination and further hearing.
Earlier, two motions filed by both parties seeking additional witnesses were granted by the Justice Onajite Kuejubola-led tribunal.
The motion by Oguji sought two additional witnesses who would testify on the reports of the forensic findings in respect of the ballot papers used for Ebe-enuagwu polling unit, Njikoka Local Government Area.
In opposing the application, Counsel to Ngige, Mr. Emeka Ngige (SAN), among other arguments, contended that Oguji failed to annex the said forensic report to the witnesses' written statements.
The counsel to the Independent National Electoral Commission (INEC), Prof. Ilochi Okafor (SAN), also argued that Oguji did not place sufficient materials for the tribunal to carry out its discretion in granting the application.
'Secondly, my lords have to be convinced that the additional witnesses are to come to testify on matters pleaded but this is not the case,' Okafor further said.
The tribunal, however, went ahead to grant Oguji's application, urging parties to present their arguments in their final written submissions.
It also made consequential order for Ngige to file additional witnesses within 10 days.
Oguji, however, opposed the application by Ngige for replacement of a deceased witness, Mr. Emmanuel Okoye, whom Ngige said died on Dec. 14, 2011 and requested his replacement with Mr. Christopher Okafor.
The court also went ahead to grant the application, noting that Oguji had no sufficient argument to upturn the pleading.