STAKEHOLDERS CHART WAY FORWARD ON ERADICATION OF POLIO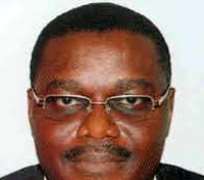 •Minister of health, Chukwu
Paediatricians have said that Nigeria can achieve a polio-free generation in contributing towards achieving the goal of Global Polio Eradication Initiative (GPEI) to ensure that no child is ever paralysed by the Wild Polio Virus (WPV) or Vaccine Derived Polio Virus (VDPV) by providing complete range of Inactivated Polio Vaccine (IPV) and combination vaccines.
These were the summations of experts at the stakeholders' forum titled, 'Planet Polio-Free' organised by Zolon Healthcare Ltd, a member of the Emzor Group, in partnership with Panacea Biotec, an Indian pharmaceuticals firm.
In her welcome address, the Group Managing Director of Emzor Pharmaceuticals Industries, Dr (Mrs) Stella Okoli, OON, stressed the need for foreign partnership in the fight against polio eradication among Nigerian children. She solicited for the support of stakeholders to ensure Nigeria exits PAIN - a group of countries including Pakistan, Afghanistan, India and Nigeria where polio virus is endemic.
Her words: 'As part of our organisation's pledge to our stakeholders and our community to continually disrupt the traditional boundaries of excellence and to show our commitment to the Nigerian child, we deemed it necessary to contribute our quota to ensuring we extend the frontier of unlimited wellness to polio eradication in Nigeria, hence the birth of this forum. As novel and pioneering this task may be for us as an organisation, we are encouraged by the success we have achieved in other pioneering efforts in the past.'
Also presenting a paper titled, 'Current status of polio eradication in Nigeria, Dr Nuhu Adamu, Chief Medical Director/Head, Disease Control Division, National Primary Healthcare Development Agency, NPHCDA, Federal Ministry of Health, Abuja said polio virus infection could have devastating consequences, including paralysis and death. Dr Adamu said the strategies for the eradication of polio virus are sustained routine immunisation, high routine vaccination coverage with Oral Polio Vaccine, OPV, surveillance for detection of cases of Acute Flaccid Paralysis (AFP), and laboratory investigation for the presence of WPV in stools.
He said the visit of Bill Gates to Nigeria in 2009 catalyses the renewal of commitment by governors of the 36 states of the federation which resulted in the Abuja declaration while 'the increased commitment of all stakeholders in 2009 resulted to a drastic drop of the WPV cases to 388, as at 2011. Nigeria recorded 57 cases of WPV in 8 states compared to 21 cases in 8 states for 2010.' He said the 'challenges to polio virus eradication is the persistently missed children, especially in high-risk area, the declining political oversight at critical juncture and low awareness campaign.'
Dr Nuhu noted that in order to win the fight against the dreaded virus, 'there was need to strengthen the accountability process, promote innovation in managerial and tactical processes.'
The President of Paediatric Association of Nigeria, PAN, and consultant Paediatrician, Dr (Mrs) Dorothy Esangbedo, stressed the need for adequate collation of figure to provide reliable statistics in the eradication of polio, including proper monitoring and evaluation of the vaccination process, adding that attitudinal change on the part of health workers and vaccination team was necessary while corruption remain a major hindrance to polio eradication.
The stakeholders lamented the lack of medical institutions in the South East zone that has suffered a major setback owing to strike by the State Ministry of Health, saying that medical facilities are non-existence in the South Eastern States of Nigeria, owing to strike, corruption and lack of political will by the various governors in the region, adding that with this kind of scenarios, are they supposed to fight an endemic disease like polio.
The Chairman of the occasion and moderator, Professor Geoffrey Onyemelukwe, a Professor of Immunology, Ahmadu Bello University Teaching Hospital, ABUTH and member National Certification Committee, lamented the poor sanitation situation in Nigeria, saying vaccination is not enough. There is need to be hygiene-conscious in eradicating polio in Nigeria, adding the Nigeria borders which are porous and the persistence myth about polio were some threats to polio eradication in Nigeria.
Experts, who include members of the Paediatric Association of Nigeria, PAN, Emeritus Professors of Paediatrics, consultants paediatrics from the six geo-political zones in Nigeria, Professors of Immunology and Virology and officials of NPHCDA, acknowledged the efficacy of using Oral Polio Vaccine, OPV, and Injection Polio Vaccine, IPV, to eradicate polio in Nigeria. They said the upsurge in polio cases in Nigeria in 2011 places the country at risk, compared with the progress made in 2009, adding that Nigeria has no business being on the list of countries with high prevalent rate of polio.
They opine that monitoring and evaluation by the different government agencies, experts and stakeholders involved in the fight against eradication of polio is very important. They equally highlighted the importance of attitudinal change and transparency to win the war against polio eradication. They agree that there has been a drop in polio virus in Nigeria but believe that there was need for renewed government intervention at all level in order to save the lives of many Nigerians from the virus.