Monalisa Chinda moves to Lekki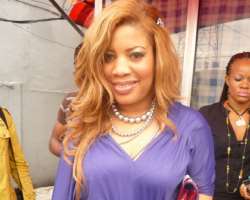 As the year winds down, people would either be counting their losses or gains. But among those who have stepped up big time is Monalisa Chinda.
Having separated from her husband, Dejo Richards, this beautiful Glo ambassador is having a roller coaster with herself as she has moved to an eye popping, well furnished duplex at highbrow Lekki phase 1. There is no better way of celebrating the Yuletide and we guess her voice will drown other voices in church when she would be thanking God in appreciation of his goodness for the previous year and the one ahead.
Somebody shout halleluyah!