JONATHAN APPOINTS ABUBAKAR AS ACTING IGP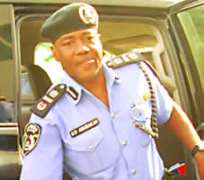 • Mohammed D. Abubakar
President Goodluck Jonathan yesterday approved the appointment of Mr. Mohammed D. Abubakar as acting Inspector General of Police in what the Presidency described as a first step towards the comprehensive reorganization and repositioning of the Nigeria Police Force.
The President also approved the retirement of all Deputy Inspectors General of Police with immediate effect. These are: Mrs. Ivy Uche Okoronkwo, DIG POL (2 i/c) Force Headquarters, Abuja, Mr. Azubuko J. Udah, DIG Administration ('A' Dept), Mr. Sardauna Abubakar, DIG Training ('E' Dept.); Mr. Audu Abubakar, DIG Operations ('B' Dept); Mr. Saleh Abubakar, DIG Works ('C' Dept.) and Mr. Mohammed A. Yesufu, DIG Planning and Info-Tech ('F' Dept.).
Abubakar who was said to have been flown into Abuja from Bauchi in a presidential jet, was sighted at the Presidential Villa at 4:00pm and departed at 5.10 p.m.
In a statement by the Special Adviser to the President on Media and Publicity, Dr. Reuben Abati, Abubakar who is currently an Assistant Inspector General of Police replaced Mr. Hafiz Ringim who proceeded on terminal leave with effect from yesterday.
He was the AIG in charge of Zone 12 Headquarters in Bauchi, before his new appointment.
The president has also established a Special Committee to oversee the urgent reorganization of the Nigeria Police Force. The committee is to be chaired by the Chairman of the Police Service Commission, Mr. Parry B.O Osayande, DIG (retd).
Other Members of the Committee are: Mr. Casmir T. Akagbosu, AIG (retd.), Mr. Bashir A. Albasu, AIG (retd.), Major General S.N. Chikwe (retd.), Prof. S.D. Mukoro, Dr. Fabian Ajogwu SAN, Aisha Larai Tukur, Solicitor General of the Federation and Permanent Secretary, Office of the Secretary to the Government of the Federation (SGF) to serve as the Secretary to the Committee.
The Committee's Terms of Reference are: To identify the challenges and factors militating against effective performance in the Nigeria Police Force and make recommendations for addressing the challenges; To examine the scope and standard of training and other personnel development activities in the police to determine their adequacy or otherwise and To determine the general and specific causes of the collapse of public confidence in the police and recommend ways of restoring public trust in the institution.
Others are: To examine records of performance of officers and men of the Nigeria Police Force, with a view to identifying those that could no longer fit into the system due to declining productivity, age, indiscipline, corruption and/or disloyalty; and to make any other recommendations for the improvement of the Nigeria Police Force.
The committee's recommendations should be implemented along with those by previous committees set up by government on the reform of the Nigeria Police Force.