NCC, STAKEHOLDERS MOVE TO ARREST SPATE OF MULTIPLE TAXES, LEVIES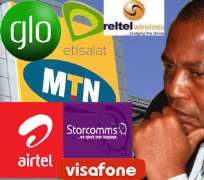 By Emeka Aginam
Closure of base  stations across the nation by agents of state and local governments to enforce payment of sundry taxes and levies has again, attracted the attention of the telecoms regulatory authority, the Nigerian Communications Commission, (NCC) and service providers.
According to findings, the telecoms industry in the last few months has witnessed cases of forceful closure of base stations in  various parts of the country by agents of states and local governments on non-payment of different kind of  levies and taxes. By way of intervention, the regulator last week inaugurated an industry working group on multiple taxation and levies. The workgroup had the following terms of reference:
To review recent cases of multiple taxations suffered by operators within the telecoms industry;
Enlist the support of all stakeholders, articulate the industry position on the dangers of multiple taxation on the nascent industry and ensure wide publicity of same;
Develop the strategies for addressing and managing the threat posed by multiple taxation to the growth of the telecoms industry;
Form a strong lobby group to meet various arms of government to press home (sensitize) the dangers of multiple taxations to the nascent industry;
To liaise with Federal Inland Revenue Service and JTB to ensure a fair; and equitable tax/levies for operators within the industry and where necessary, a review of the Taxes and Levies (Approved List for Collection) Act of 1998 which appear to have become moribund;
To advise on the strategies for hastening the declaration of telecoms infrastructure as a critical National assets.
The IWG will act in an advisory capacity and make appropriate recommendations on all matters relating to levies/taxes for site build-out in all parts of the country;
To identify various economic palliatives necessary to improve quality of service, national security, ICT penetration and present same to the policy makers within the government.
Multiple taxation may  erode gains of past 10 years - NCC
Executive Vice-Chairman of NCC, Dr. Eugene Juwah
Speaking during the inaugural ceremony last week in Lagos, the Executive Commissioner of NCC, Okey Itanyi told the gathering that the commission was alarmed by the  glaring cases of multiple taxation, saying that  when added to the current socio-economic realities in the country portend grave danger to operators's expansion plans in addition to quality of service.
With these developments, he  warned that this trend if not  addressed, could erode the all the gains the past 10 years in the telecoms industry. While warning on the dangers of multiple levies, he cited the following  cases where  the operators have been unduly asked to pay levies.
Cases of site closure to compel payment of taxes
MTN Communications Limited's two sites in Abuja,were closed in February, 2010 by officials of Abuja Metropolitan Municipal Council (AMMC) for non-payment of annual charges to AMMC;
MTN's sites at Osogbo, he added  were sealed in May, 2010 by Osun State Capital Territory Development Authority for reasons of non-payment of Land Use Clearance fees in respect of all sites within the state capital;
MTN's backbone/hub site in Ebonyi State was sealed in May 2010, by Ebonyi State Environmental Protection Agency for reasons of non-payment of EIA/EAR monitoring, Sanitation, effluent discharge and environmental support fees for the period of 2003 - 2010;
Closure of Airtel's five sites in Umuahia, Abia State in July, 2010 by the State Task Force for reasons of non-payment of NI9, 000, 000. 00 (Nineteen million Naira) being Towers Premises Registration/Renewal fees charged by the State;
Sealing of MTN four different sites in Imo State by officials of the State Ministry of Petroleum and Environment on issues relating to Environmental Audit Report;
Attempt by the Abuja Municipal Management Council (AMMC) in April, 2011, to shut down MTN Communications Ltd sites within the FCT for refusal to pay annual charge totaling over N257 Million, he said is another case in point.
Itanyi added: 'The rate at which various state governments are jumping  at this illegality as a strategy to shore up their internally generated revenue compels the commission and all stakeholders to take urgent steps to stem this growing menace within the industry before it becomes a national epidemic'.
'Whereas all matters relating to post, telegraphs and telephones are on Item 46 on the Exclusive Legislative list of the Constitution of the Federal Republic of Nigeria 1999 and thus outside the legislative competence of any state, local government or area metropolitan council, however we are witnesses to many cases where these levels of government have attempted to regulate or impose taxes on the operations of licensed telecoms operators,' he added.
Operating environment unpredictable
President of the Association of Licensed Telecoms Operators on Nigeria, (ALTON) Engr. Gbenga Adebayo believes that multiple taxation increases the cost of doing business, adding that it makes the operating environment un-predictable when it comes to taxes and levies.
'There are no clear definitions of who is allowed to charge for what and their is no band to what agencies slam on operators as taxes and levies. In some cases we are told that LGA have the right to collect levies but why should we pay business operation premises levy to a LG authority and same to the state revenue board on the same site in the same state?
As a way forward, he advised that the  federal government should define clearly what operators should pay and to which tier of government.
'We have a case of a state government asking service providers to pay for business premises permit on Cell sites and the rate is the same for those in the towns as well as those in the green forest and on farm lands. This is aside from all other charges on cell sites', he said.
Multiple taxation slows expansion plans
For Damian Udeh, Manager, Regulatory Affairs of Globalcom, multiple taxation is not quickly stopped is capable of slowing down expansion plans of operators. He said that money that could have been used in building capacity is paid to government in the name of taxes and levies.
He expressed worry on the recent demand notices from Ondo State Signage & Advertisement Agency for all network service providers to pay various sums of money for the identification signages hoisted at their sites in the state.
According to him, such levies will not in any way improve telecoms growth. 'We are not running away from taxes. What we are saying that the government should define clearly what to pay and where to pay it otherwise the gains of telecoms growth will be eroded by multiple taxation' he added.