CONTAFRIKACULTURE IS NOT BLACK CULTURE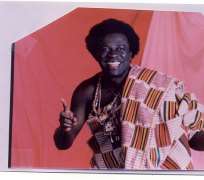 CONTAFRIKACULTURE NOT BLACK CULTURE, By (c) 2012 by Prof. Afrikadzata Deku, Docteur d'Etat; Doctorat d'Etat (PhD); [email protected];
By the same token, Continental Afrikan Culture should not be and cannot be equated to "Black Culture" because to the mentally liberated Continental Afrikans, there is nothing like "Black Culture".
For, culture is land, land is people and people are culture and culture is a way of life, a way of thinking and way of being that is unique to any given people on earth.
That is why all other human groups in the World except today's culturally uprooted Afrikans, base and define their cultures not by their skin color but by the name of the land of their Ancestors.
Hence, we talk of Chinese Culture, French Culture, British Culture, Korean Culture etc., not because of their skin color but because there is a place or land somewhere in the World that is known and controlled by its original inhabitants.
In the same way, Continental Afrikan Culture must be seen and defined in terms of our common Continental Afrikan Land that belongs to all the present one billion children of Mother Continental Afrika for them to re-discover, re-claim, unify, empower, liberate, develop, protect and defend for the benefits of all Continental Afrikans at Home and Abroad.

CONTAFRIKACULTURE IS NOT ANTI-MODERNIZATION
To today's Westernized, Arabanized, Christianized or Foreignized Continental/Diaspora Africans spelt with " c" and still with slave, colonial and neo-colonial educations, trainings, mentalities and perspectives, Continental Afrikan Culture does not exist or is dead, lost, or barbaric, primitive or anti-modem, anti-development, anti-change, anti-progress, outdated and obsolete etc., and which must be "replaced" or "saved" or "modernized" by foreign cultures considered better that Continental Afrikan Culture.

By COPYRIGHT (2012) Prof Afrikadzata Deku, Docteur d'Etat, PhD; *Doctorat d'Etat (Ph.D.) * D.E.S.S. (M. Phil) * Diplome De L' I.I.A.P.(Post-Grad. Dipl.) * M.Sc. * BA. Double Majors *,
Emails: [email protected] ; [email protected]; [email protected]; [email protected]; ; [email protected], [email protected],
*SKYPE : AFRIKAPHARAOH or AFRIKAFIAGA or WindowsLiveID: AFRIKAPHARAOH* ;
*URLS: http://www.youtube.com/profafrikadzatadeku & http://cid-4d3310fc746b4eaf.photos.live.com/albums.aspx ; http://www.myspace.com/profafrikadzatadeku; http://afrikacentricitybooks.blogspot.com/
Disclaimer:

"The views/contents expressed in this article are the sole responsibility of

Prof Afrikadzata Deku

and do not necessarily reflect those of The Nigerian Voice. The Nigerian Voice will not be responsible or liable for any inaccurate or incorrect statements contained in this article."
Articles by Prof Afrikadzata Deku