Nigerian Actress Caroline Chantel Johnson Is Dead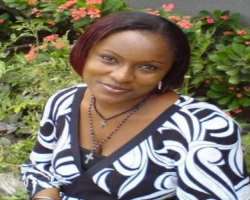 Lagos (THEWILL) - Actress Caroline Chantel Johnson, 32, popularly known as Uju in the christian television series 'Heavens Gate' has died in Omole, Lagos from Acute Lymphoblastic Leukemia (cancer of the blood).
She died on December 16 and will be buried on Monday December 21 at the Vaults and Gardens Cemetery in Lagos.
She is survived by her husband Tony and their three kids; Omolayo, Imisioluwa and Oluwatise, who turned one year last Thursday.
|
Article source