Chinese Growth Hopes Lift Stocks, Euro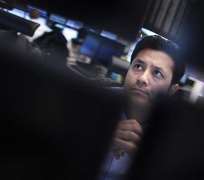 A slightly brighter picture for global economic growth countered concerns over Europe's debt crisis on Tuesday, lifting shares and the euro, but German data, Greek default fears and a looming debt sale by Spain were set to test sentiment.
Standard and Poor's late on Monday added to its credit rating downgrades for nine governments last week by cutting the euro zone's EFSF rescue fund by one notch to AA-plus.
But early trade was dominated by better-than-expected figures on Chinese growth, even if the 8.9 percent annual rise was the weakest in 2-1/2 years and down from 9.1 percent in the previous quarter.
"The slowdown is quite modest, and the overall situation of the Chinese economy is stable," said Hua Zhongwei, analyst with Huachuang Securities in Beijing. "According to our field studies, demand for heavy equipment and machinery is recovering, and that is a very good sign for the economy."
The data boosted China shares, with the benchmark Shanghai Composite Index .SSEC closing up 4.2 percent in its biggest single-day percentage gain since October 2009 and its highest closing level since December 9, 2011.
Commodity prices, mining stocks and commodity-related currencies all gained, with the Australian and New Zealand dollars hitting their strongest levels against the U.S. dollar in 2-1/2 months.
The MSCI world equity index .MIWD00000PUS gained by around 0.8 percent while European shares .FTEU3 hit a five-month high, up 0.8 percent at 1,034.18 points, with miners leading the gains.
The euro rose 0.5 percent to $1.2729, its gains accelerated by stop-loss buying and pulling away from a 17-month low of $1.2624 hit last week.
"All that is happening is short-covering in currency pairs such as Aussie/yen and euro/yen," Maeba said.
"There are still many reasons to be concerned and we are still in a situation where we need to keep in mind the possibility of default (of Greece's debt)," Maeba said.
Germany's ZEW think tank releases its survey analyst and investor sentiment toward Europe's biggest economy at around 1000 GMT. The index rose unexpectedly in December after a run of nine monthly declines.
The EFSF plans to hold a 1.5 billion euro 182-Day bill auction on Tuesday, a day after it saw its rating cut.
Spain will also test market appetite for its short-term debt, before facing a bigger hurdle on Thursday at an auction of bonds with maturities of up to 10 years.
Despite a two-notch cut in its rating by Standard & Poor's, the Spanish auctions should benefit from support from banks flush with European Central Bank cash and market perceptions the new government is serious about addressing its economic woes.
The ECB tender was a factor in a strong sale last week in which Spain perked up debt markets by selling 10 billion euros of bonds, twice the amount it targeted, at falling yields.
Greece and Belgium are also expected to hold auctions of short term Treasury bills.
Britain releases its consumer price and retail prince inflation measures for December later while in the U.S. the New York's Fed releases its manufacturing index.
REUTERS