A WORD OF CAUTION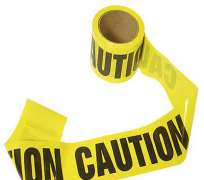 Fellow Nigerians .........., I have nursed a burden in my heart these past weeks with regards to the senseless, horrid & unnecessary wars we are waging against one another on account of the recent developments in the country. I need to help all of us to refocus on the issues at hand & cease castigating, insulting and disparaging people's heartfelt emotions & concerns. Do we fight a common enemy? Yes - Corruption. Are there many out there fighting other small battles here & there that we don't quite understand? Yes - Hunger & Poverty. Many do not understand the science & economics of fuel subsidy. Many do not understand, nor are they even remotely interested in what is going on at Abuja. Many have not had any opportunity to be taught in a classroom. Many don't care. However, all of us care that children are hungry & can't be fed 3 times a day. We all care that there is inadequate medical care available to the majority. We all care that Igbos are being killed in the North & that our Hausa friends whom we have cohabited with all our lives, are packing up & leaving the east. We care that the minimum wage cannot be paid but we have to buy fuel at an exorbitant price & that with no market control, the price of every other thing has doubled & tripled. We care that the government speaks a language that very few understand & we care that in a country with over 150 million people, we should strive on speaking a language that a majority understand. I care that I pay a toll fee every time I leave my home to get to work and back.
Now, to my point: Everybody is suffering the effect of a bad economy. Nigerians understand more than many, the language of suffering. We have felt & still feel the pinch of hard times. Now, when people start reacting to things based on how it has affected them, it is hardly the time to ask them to shut up or to try to stifle them or worse, to insult them & call them ''sick nerds''. Yes, I am quoting a fellow Nigerian.
I urge you all to wear the garment of patience & understanding as we deal with one another during this dark period. It is biting everybody in different places. But it is biting. It is a time to be calm & focused, lest a great - once in a life time opportunity - such as this, passes us by without results.
Whether you are for or against the removal of fuel subsidy and/or you understand the arithmetic contained therein, I urge you to recognise that what is happening today has little or nothing to do with it. If I am lying in the hospital with a gravely ill child, & my husband walks in announcing that he has bought & paid for the 2014 Land Cruiser 4WD for me because he loves me; if I was materialistic I would manage a weak smile before turning back to my sick child, which is really the issue at hand. But the more normal reaction would be one of shock that my dearly beloved was really far removed from our current reality. His priorities & his announcement as far as I am concerned would only cause me nausea, for so many reasons, one of which is the fact that the new vehicle was still in design mode, far from finished. So, with a dying child in my arms, forgive me for not seeing nor appreciating my proposed & yet to be built state-of-the-art future vehicle. There are some things that my human eyes will never see as long as the present trouble I am faced with is not addressed. This is what is happening today.
So, I urge all the learned, subsidy removal gurus, economics PhD holders & theoretical professors who know what government is doing, to bear with those of us who do not understand it because we are faced with grave situations that only became even graver.
Let people voice out their pains. Allow them be heard. If you can, explain it to them in a way that doesn't provoke anger & more bitterness. Be patient with your fellow country men & women. We are in this together. It is a common war that we fight, a common enemy. We cannot afford to fight one another.
Use words with caution. Seek not to provoke. Seek to understand & help instead. Don't call people stupid, as you will soon realise, if you didn't know already, that stupidity exists amongst the well read too. Let this madness end with very minimal damage. And when it ends, let neighbours still be neighbours and friends remain friends.
Long live the Federal Republic of Nigeria.

Lord, Abide with us!!!
Disclaimer:

"The views/contents expressed in this article are the sole responsibility of

Kandibe Eya

and do not necessarily reflect those of The Nigerian Voice. The Nigerian Voice will not be responsible or liable for any inaccurate or incorrect statements contained in this article."