BENEFITS OF USING OUR CONTAFRIKAMIND AGAIN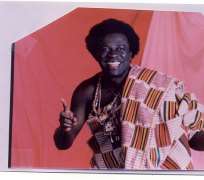 BENEFITS OF USING OUR CONTAFRIKAMIND POWER or POWER FROM OUR AFRIKACENTRIC CONTINENTAL AFRIKAMIND AND POWER, By (c) 2012 by Prof. Afrikadzata Deku, Docteur d'Etat; Doctorat d'Etat (PhD); [email protected] ;
On the other hand, to think at all time AfrikaCentric or Continental Afrikan is to be true to Our Continental Afrikan Origin, Continental Afrikan Identity and Continental Afrikan Philosophy of life.
To be Continental AfrikaCentric is to think Continental Afrikan, live Continental Afrikan and act Continental Afrikan and solve all our daily problems Continentally rather than in a piece-meal manner .
The Afrikan with a Continental Afrikan Mentality is a proud and mentally awakened and liberated Continental Afrikan in Thoughts, Words and Deeds and who knows how to recover, claim, know, master , use and share daily our forgotten AfrikaCentric Continental AfrikaTruth from all the slave, colonial/neocolonial LIES about Continental/Diaspora Afrikans/Islanders .
The AfrikaCentric Continental/Diaspora Afrikan is totally free from the Hell of thinking Euro-centrically or Arab-centrically or Jewish-centrically or Foreign-centrically .
Hence, he/she does not accept and believe things just because the White man/woman has said so or thinks so.
Continental AfrikaCentric Minded Afrikan is centered on Continental Afrika, that is, Continental Afrika is the center and point of reference of the Continental AfrikaCentric Minded Afrikan from Head to Toe.
In opposition, the Continental/Diaspora Afrikan with a slave/colonial Mentality thinks Foreign or "White" or the Arab or the Jew instead of thinking Continental Afrikan.
Hence, to him/her, anything Foreign or "White" or Arab or Jewish can only be good for Afrika for him/her to blindly embrace, accept and fight and die for as "civilized," "developed," "superior," "better, " progress, change, development for Afrika
A slave/colonial minded Continental/Diaspora Afrikan thinks and believes like the "White" Man that thinking Continental Afrikan is " archaic" , "wrong," "bad," "defective," "unscientific," "underdeveloped," "uncivilized." For all Afrikans to avoid, ignore and scorn .
Hence, to him/her, thinking "White" is a sign of civilization, a sure way to development, a guarantee for success, progress and prosperity in our today's Foreignized Continental/Diaspora Afrikan world.
Not only will he/she think "White," or Foreign , he/she will make sure that only those Continental/Diaspora Afrikans who think Foreign or "White" are recognized and rewarded with Crumbs from their Foreign Creators' tables
Those who think AfrikaCentric or Continental Afrikan are shunned, isolated, neglected, punished, ridiculed and dismissed as crazy , ignorant, racist, separatist, segregationist, anti-progress, anti-change, anti-development or anti-modernity which are all lies we buy into in our invisible hell of lies, self-ignorance and fragmentation which can only be quenched with our Heaven of self-knowledge and Continental AfrikaMentality .
By COPYRIGHT (2012) Prof Afrikadzata Deku, Docteur d'Etat, PhD; *Doctorat d'Etat (Ph.D.) * D.E.S.S. (M. Phil) * Diplome De L' I.I.A.P.(Post-Grad. Dipl.) * M.Sc. * BA. Double Majors *
Emails: [email protected] ; [email protected]; [email protected]; [email protected]; ; [email protected], [email protected] ;
*SKYPE : AFRIKAPHARAOH or AFRIKAFIAGA or WindowsLiveID: AFRIKAPHARAOH* ;
*URLS: http://www.youtube.com/profafrikadzatadeku & http://cid-4d3310fc746b4eaf.photos.live.com/albums.aspx ; http://www.myspace.com/profafrikadzatadeku; http://afrikacentricitybooks.blogspot.com/
Disclaimer:

"The views/contents expressed in this article are the sole responsibility of

Prof Afrikadzata Deku

and do not necessarily reflect those of The Nigerian Voice. The Nigerian Voice will not be responsible or liable for any inaccurate or incorrect statements contained in this article."
Articles by Prof Afrikadzata Deku