Tony replies Ejiro on Societies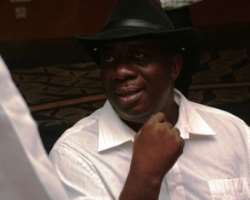 COPYRIGHT Society of Nigeria (COSON) is a broad national platform born in a positive spirit. At COSON, we do not wish to indulge in the endless finger pointing and meaningless controversy that has set the music industry back.
Our mission is to bring the industry together and enable the industry to speak with one voice and make progress".These is the responce of Tony Okoroji to Zeb Ejiro's jibes few days ago as regards collective society's registration in the country.
Praising Ejiro for his contributions to the industry, he expressed disappointment with his friend for Zeb for allowing himself to be deployed as the new spokes person of a splinter group in the music industry and that such a position diminishes Zeb Ejiro's immense stature.
"I don't consider myself an expert in the intricate issues that surround the Nigerian movie industry, but then I do not believe that my friend, Zeb Ejiro, can claim to have more at stake in music copyright or have more experience than national music icons like Sir Victor Uwaifo, Evangelist Ebenezer Obey, Onyeka Onwenu, Laolu Akins, Dan Maraya Jos and several others from every region in Nigeria who sit on the COSON Board with thousands of hit songs under their control.
Story by www.nollywoodgists.com