FUEL STRIKE: NO DEAL YET AS FG, LABOUR TALKS STALEMATE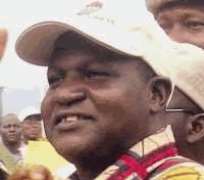 The meeting among the Federal Government, Senate leadership and organised Labour ended at 10:10 p.m. last night, with all parties agreeing to shift grounds.
Though the Labour leadership said the strike continues today, the discussion had been fruitful, but they have to return to the National Executive Council (NEC) to report the outcome of the meeting before returning to the negotiating table with government tomorrow.
The Nigeria Labour Congress (NLC) president, Comrade Abdulwaheed Omar, in a chat with State House correspondents said, 'The outcome is that we have not concluded discussions yet, but we have had fruitful discussion and we are to continue on Saturday. It is not conclusive yet.' Asked if government and Labour were ready to shift grounds, he replied: 'Yes, that was part of the discussions. Of course, all of us are trying to shift grounds that is why I told you that we have had fruitful discussions.'
On whether the strike will be called off immediately, he replied, 'unless and until we get a conclusive conclusion from the discussion, then that means we will maintain status quo.' The Trade Union Congress (TUC) president, Peter Esele said: 'Strike continues tomorrow, but we have to go back to those who sent us.' Also speaking, Senate President David Mark said: 'My responsibility was to get government and Labour to talk and we are on the right track. The light at the end of the tunnel is even much brighter now.
'The meeting was very fruitful. Everybody shifted grounds to the level that we will take a decision that will be in the best interest of Nigerians. That will be any moment from now.' Asked if Nigerians expect cut in price, he said, 'Nigerians should expect best decision.' Asked the next meeting date, he replied, 'Very soon, we are waiting for Labour.' The NLC, TUC and civil society groups ordered an indefinite strike which started on Monday to protest government's withdrawal of subsidy from January 1, 2012 which signaled the take-off of its deregulation policy.
Petrol price rose from N65 per litre to N145. The strike which entered its fifth day today, has claimed scores of lives and loss of property estimated at billions of Naira. But Senate President David Mark summoned a meeting to broker a truce between government and Labour.