House Set To Stop Importation Of Fake Goods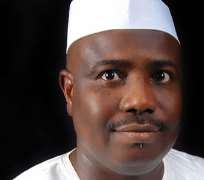 ABUJA, January 11, (THEWILL) - The House of Representatives Wednesday began the process that would help in curtailing the proliferation of sub standard goods into the country, as it passed for second reading a bill for an act to amend the Standards Organization of Nigeria (SON) Act 2004.
This is even as Speaker Aminu Waziri Tambuwal has advocated for the establishment of an intellectual property commission.
The bill is for the purpose of providing additional functions for the organisation, increase penalty for violations, protect intellectual property rights. It is also seeking to repeal and re-enact the Act.
Co- sponsor of the bill, Honourables Abubakar Momoh and Uzo Azubuike who led the debate on the bill at the plenary noted that SON has not been able to attain its desired performance since the country is still riddled with sub standard goods.
Momoh lamented that SON has a huge problem with monitoring the importation of fake goods into the country, arguing that the organisation needs comprehensive legislation to properly carry out its activities.
Azubuike noted that he has proposed 39 amendments to the Act and is seeking for a re-enactment of 71 new insertions that would give SON a complete set of laws for effective performance.
While supporting the bill, Deputy Leader of the House, Hon. Leo Ogor lamented that close to 60 percent of the goods in Nigerian markets today are sub standard. He particularly singled out motor vehicle parts, which he said the originals are hardly found again.
He also appealed to Nigerian importers to be patriotic and desist from importing fake goods into the country. "It is also important to call on our importers to be more patriotic on the quality of goods they import into the country," he said.
In his contribution, rules and business committee chairman, Hon. Albert Sam-Tsokwa said the absence of stiffer penalties against perpetrators of these crimes has been responsible for the increased proliferation of fake goods into the country. Sam-Tsokwa suggested that the magnitude of harm visited on individuals by the fake goods could not be ascertained insisting that even death penalty for offenders will not be too harsh.
Meanwhile Speaker Tambuwal has urged the House committee on commerce to revive the intellectual property commission bill, which was initiated in the 6th Assembly of the House but could not be passed into law.
According to the Speaker, "It is time for this country to have a commission on intellectual property. I therefore call on members of the committee on commerce to review the old bill on intellectual property."