ACN to President Jonathan: Listen to the voice of the people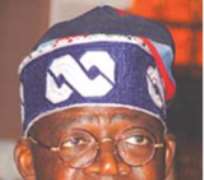 The Action Congress of Nigeria (ACN) has called on President Goodluck Jonathan to listen to the voice of the people, and revert to the old petrol price of 65 naira per litre, as expressed via the widely successful ongoing nationwide protests. In a statement issued in Lagos on Tuesday, January 10 th , 2012 by its National Publicity Secretary, Alhaji Lai Mohammed, the party said the President should have realized by now that he has been deceived, or allowed himself to be deceived by unscrupulous advisers into removing a non-existent subsidy inflicting unnecessary pain on Nigerians, hence he should fire such advisers and retrace his steps.
It said that in spite of the underhand tactics employed by the government to divide labour, using some renegade union leaders without followership to misinform the public by wasting public funds through radio, television and newspaper adverts, Nigerians from all walks of life came out in large numbers to protest against the obnoxious fuel subsidy removal.
"If the government needed a referendum on this ill-thought-out policy, it got one in the massive protests by Nigerians against the subsidy removal. This happened despite the massive frittering away of scarce resources to sponsor a myriad of shady groups which attempted to force Nigerians to swallow the bitter pill of subsidy removal.
"It is clearer than ever, now, that no good advert can sell a bad product. The tactics being employed by the government has never worked and will not work in this case. In fact, it has backfired!" ACN said.
The party commended the House of Representatives for their display of true stewardship, by cutting short their recess to take a stand on such a burning national issue as fuel subsidy removal, among others, and asked the Senate to take a cue from
the House.
It also hailed Organized Labour, Civil Society Organizations, professional groups and Nigerians for engaging in peaceful protests across the country, despite provocation by some security agents in a few states where peaceful, unarmed protesters were shot dead.
"Nigerians have shown that they can indeed make their case on whatever issue without resorting to violence. We believe this is an indication of our growing democratic culture and we hail the citizenry for this. We must however warn the authorities to reciprocate this by bringing to justice the trigger-happy cops who shot innocent Nigerians on Monday.
"We advise Organized Labour, and civil society partners not to allow themselves to be railroaded into making a compromise that will not be in the interest of the people. Perhaps the labour unions did not know it, but their successful management of the ongoing protests, so far, has redeemed their image. Many had expressed doubt at Labours' ability to lead the people against the subsidy removal. "Labour has now dispelled any doubt about their resolve and they should see this to the end," ACN said.
The party said the way forward was for the President to jettison the well-worn but unconvincing argument of subsidizing fuel, work with organised labour and other stakeholders in removing the corruption and inefficiency in the downstream petroleum sector, ensure that local refineries work at installed capacity, build new ones, and put in place necessary policies to ensure a successful deregulation (not to be confused with subsidy removal) of the sector.
"The government must also stop its fruitless propaganda on this issue of fuel subsidy, stop deceiving Nigerians with meaningless palliatives and begin what is sure to be a long and tortuous journey to win back the trust and confidence of the Nigerian people," it said.