Jonathan Seek Senate's Ratification Of State Of Emergency Declaration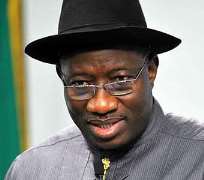 ABUJA, January 10, (THEWILL) - President Goodluck Jonathan Tuesday urged the Senate to ratify the emergency declaration he issued in some parts of Borno, Yobe, Plateau and Niger States on December 30, 2011.
In a letter to the Senate President in which he forwarded a Gazette copy of the State of Emergency (Certain Local Governments Areas) Proclamation, 2012, Jonathan urged senators to consider and approve the Gazette in line with the provisions of Section 305 (2) of the 1999 Constitution.
According to the letter dated January 6, 2012, the President said, "The main features of the emergency declaration are: the declaration of state of emergency in 15 local governments in the federation; the continuation of administrative structure in affected local governments to carry out any order, instruction or regulation as may be issued by me from time to time during the period of emergency; and the closure of national borders contiguous to the affected Local Government Areas".
Recall the President had proclaimed a state of emergency following the series of bombings and attacks on innocent Nigerians by members of the radical Islamic sect, the Boko Haram.