Samsung Confident Of Outselling Nokia In 2012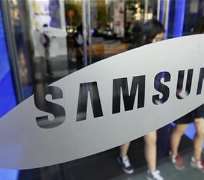 Samsung Electronics Co is confident it will become the world's largest cellphone maker in 2012, ending Nokia's 14-year reign on the mobile handset market, its chief executive said.
Samsung, which became the world's No 1 smartphone maker in the third quarter of 2011, is quickly building on its supremacy with sleek designs and a rich product lineup, while the latest models from the likes of HTC, Nokia and Research In Motion struggle to interest consumers.
Samsung chief executive Choi Gee-sung told reporters in Las Vegas on Monday the company overtook Nokia in revenue terms in its latest reported quarter and was confident of topping the Finnish group in shipments this year.
That would mean another defeat for Nokia, which lost its decade-long dominance in smartphones to Apple in the second quarter of 2011.
Finland's Nokia rose to the top of cellphone industry in 1998 when it overtook Motorola in phone sales, and has since been the driver for the Nordic economy.
Samsung's bullish forecast is in line with some analysts, including Royal Bank of Scotland, betting Samsung would build on its momentum to overtake Nokia in 2012, but on average analysts have expected Nokia to keep its lead on the market.
According to the latest polls by Reuters, Nokia was expected to sell 418 million phones in 2011, versus Samsung's 320 million, the gap narrowing this year to 388 million versus 359 million.
The South Korean firm -- the world's biggest technology company by revenue -- said in early December its 2011 handset sales reached 300 million handsets for the first time, mainly led by a near four-fold jump in smartphone sales.
"Considering how strong Nokia still is in the emerging markets, Samsung's expectation seems to imply that Nokia will miserably fail in mature markets," said Gartner analyst Carolina Milanesi.
Analysts expect cellphone market growth to slow in 2012, with weak demand seen in Western Europe, but stronger demand for emerging markets, which have historically been Nokia's stronghold.
"I think it will be hard for Samsung to beat Nokia without more aggressively targeting emerging markets," Milanesi said.
Choi also said Samsung was likely to meet its 2015 sales target ahead of schedule and plans to increase investment this year.
"With the current sales growth rate, we are likely to... achieve the 2015 sales target of $200 billion earlier," Choi told reporters.
Samsung last week reported a 6.5 percent rise in 2011 revenue to 164.7 trillion won ($141.54 billion).
($1 = 1163.6500 Korean won)
REUTERS