Fuel Subsidy Removal Good for Nigerians if Government will Plough Back the Proceeds to Build Refineries and other infrastructure: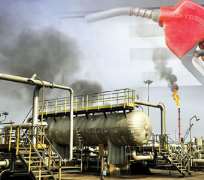 Sometimes what the people think is best for them is actually their albatross especially when they are ignorant of the facts as it affects them. A case in point is the ongoing debate of fuel subsidy removal by the Federal Government of Nigeria. Millions of poor and ill-informed Nigerians care less about the facts of Fuel Subsidy. All they worry and care about is how much they pay at the pump for a litre of petrol, kerosene, diesel, etc.
Indeed, why is the government subsidizing Fuel when Nigeria's Niger Delta is blessed with abundant crude oil and gas reserves? Asked the other way round, what would have been of Nigeria if there was no drop of crude oil in the Niger Delta? A subject for another day.
In developed World, informed public opinions matter, not that the government listens and implements them all. Laid down rules, procedures, necessity and the constitution is the basis for any government decision or policy statement as it affects the people.
The Nigerian Government is failing on its part in engaging the Masses in constructive dialogue and to fill them in on the facts and myths of Fuel Subsidy removal. No doubt the super wealthy are the people benefiting more than the average Nigerian; who believes buying cheap fuel at gas station is all there is to keep afloat in this hard times when a meal on the family table is hard to come by. I do not blame him either, because the whole economy is dependent on oil and like everything else the government has promised in the time past nothing is working. So what then is the assurance that the fuel subsidy removal will in any way better his life? what precedence is there to prove that the "Super Committee" the Government Is proposing to oversee the proceeds from the Subsidy removal will not go the way of PTDF, NDDC or other failed intervention agencies?
To this end, I believe the Government can do better by: engaging the masses in constructive dialogue, educating them on the merits and demerits of her policy decisions and the need to remove the subsidy on fuel. This way the government not only demonstrates regard for its citizens, the people actually participate with Government in finding solutions to our challenges.
Fuel subsidy removal is not entirely a necessary evil as some critics attempt to paint it. The necessary evils in Nigeria are: corruption, poverty, unemployment and failure of Government at all levels to address the basic needs of the people and decay in public infrastructure.
The Government can get the people on its side and to support her planned policy change and programs by laying out an aggressive and sustainable road map towards tackling these social decays in several ways which includes: making the existing refineries functional again and building new ones through private partnerships; building new roads while maintaining existing ones to standard, providing uninterrupted electricity to all the nooks and crannies of the Country; fighting crime and providing adequate security for its citizens and foreigners alike; providing an enabling environment for foreign investment opportunities; creating employment opportunities for its teeming young graduates; diversifying the economy from petro-economy to multi-facet economy; etc. These are minimums that will not only better the life of Nigerians, but position Nigeria as an emerging economy in this 21st Century.
Some key questions begging for answer include: how have Nigerians faired all these years that fuel is being subsidized by the Government? Is anyone following the global economic recession as it affects developed countries with diverse economies, not to talk of Nigeria with monolithic economy? Your answers are as good as mine.
It's about time the masses start to fight for themselves and to stop the few corrupt rich cabals from manipulating their minds into fighting for what doesn't benefit the poor; but the very rich who benefits the most.
Despite the failure of past Government in addressing the basic needs of the people, I still believe it is not enough for either the masses or the select rich to say NO to every Government policy; without suggesting alternatives to tackling the obvious economic challenges on the ground. The rich should learn to make some sacrifice and to give up something's in other to close the gap between the haves and have-not.
CHANGE is inevitable thus Nigerians must brace up and learn to accept that certain things must not remain the same because we are used to doing it that way; especially when such policies are not changing our life for the better. Now is the time to embrace change, demand for our rights and hold government accountable so that together we can build a sustainable future for our children yet unborn.
This is my belief and I hope that between the governed and the Government someone is listening!
P.S
A friend Mr. Benibo read this piece and thinks that those of us in Diaspora are making unfair comparison of Nigeria with Developed Countries especially in the area of cost of Fuel/Litre. In my response I tried to lay bare the situation in Canada with hope that my friend will appreciate that Nigerians (or perhaps few cabals) are indeed enjoying so much of government goodwill in terms of Subsidy on Fuel….
Read below:
Benibo, honestly Nigeria's situation calls for a sober reflection and a leadership that will carry out some radical changes. As I highlighted in the piece Nigeria's petro-economy is rather a curse instead of a blessing and until there is a paradigm shift in some government policies and way of doing things, the situation in Nigeria will only be headed for the worst. The old ways have led us no where hence both the Government and Governed must chart a new course of action.
You raised a very important comparison about availability and price of gas (fuel) as we call it in Canada to that of Nigeria. I am afraid and wonder if you really want to hear these. But for avoidance of doubt and to state the facts right Nigerians need to be told the sad truth:
1. Canada is one of the largest producers and supplier of crude oil to the US yet Canadians pay more for gas at the pump than the Americans do.
2. Gas is readily available at all gas stations across Canada and Canadians don't have to spends hours and days in queue just to buy gas as is the case in Nigeria.
3. Prices of gas at the pump in Canada vary from Province to Province unlike Nigeria where govt attempts to fix prices. Even in the same province prices differs from city to city. For example average prices of Regular gas/Litre in Alberta (Canada's largest oil producer) as at today is $1.00/Litre. Note, this price is not fixed as it is determined by market forces like: global market price of crude oil, cost of refining crude into gas, transportation to retailers, retail mark-up and most importantly Taxes at the pump (excise tax by the Fed and Provincial tax)
As stated earlier, the price of gas varies in Canada from Province to Province but is determined by the very same factor listed above. In Ontario for instance, a Litre of same Regular gas sells for $1.15 ie about 15cents more than Alberta.
How then does this compare to Nigeria price wise? This means at the exchange rate of $1 =N155 Nigerians in the Niger Delta Which compares to Canada's Alberta, should be paying N155/Litre of petrol. While Nigerians in Kaduna which compares to Canada's Ontario should be paying N178.25/Litre of petrol. PS ( Comparison is for geographical location reference only)
In all, as much as I will not compare level of development and the living standards of Canadians to Nigerians one thing is obvious, Canada's economy is not dependent on oil like Nigeria. This therefore is the singular reason why a dime increase of pump price of gas in Nigeria has a multiplier effect on goods and services. The case is however different in Canada where you wake up one morning and gas prices have jumped from $1.00 to $1.39 yet the price of Banana in the store remains the same.
In Canada goods and service don't change prices arbitrarily because the price of gas went up by a dime. Whereas in Nigeria service providers don't hesitate to take undue advantage of any situation to exploit the masses. These are purely human factors just to maximize profit at the expense of the poor.
It is obvious from the fore-going that Nigeria needs "surgical operation" that will not only change the way things are done but will reposition the governed and the Government to do things differently
Written by Fubara, Shedrack, a Youth Activist and Community Leader, writes from Alberta, Canada. Email: [email protected]
Disclaimer:

"The views/contents expressed in this article are the sole responsibility of

thewillnigeria.com

and do not necessarily reflect those of The Nigerian Voice. The Nigerian Voice will not be responsible or liable for any inaccurate or incorrect statements contained in this article."
Articles by thewillnigeria.com