SEARCHING FOR THE NIGERIAN GOD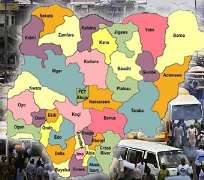 "You cannot suppress a powerful question, you may neglect it, refuse to answer it, but people will never stop asking"
The year 2011 has gone, a year characterized by debates, when it started with zoning, ended with fuel subsidy, spiced with insecurity, bombs and IEDs, government failure and a sharp divide between Christians and Muslims, churches and mosques facilitated by the now all powerful Boko Haram and aided by us.
We had a taste of our differences during the Islamic Banking debate, its 2012, not one Islamic bank has been opened. Christians were at the throat of Muslims, everyone with his/her stand and conspiracy theories. Today, Nigerians are still living below the poverty line both Christians and Muslims.
In a forum, I called out to Muslims and Christians to say to each other "I care", "I love you" and "I'll protect you".
In one of the responses I got, a Muslim, he stated that we don't have any problem with Christians, it is 'them' that have problems with us and always opposed anything Islamic, while 'we' would always support 'them'...he still said "I love you" in the end.
Then his Christian counterpart, quipped in, it's not true, there is intent on Islamization, fact is that the Muslims have refused to condemn Boko Haram, the bombing of churches, it's a jihad, but after that he said "I care and love you" to his Muslim brother.
We have Yoruba and Hausa-Fulani Muslims, and before my head is removed there are Hausa-Fulani, Yoruba and Igbo Christians and off course whether you like it or not, the Igbo and Niger Delta Muslims, all with different views and perspectives on the path we should chart and almost immerse hatred for each other for different reasons bothering from the real to the imagined.
Every group sees the other in a different light and yet claiming to worship the same God...
Can we recall the Nigerian god of soccer, the god that made sure that no matter how ill-prepared, or how sometimes we cheated in under-age tournaments we still won, whether red, green, golden, or plastic eagles we excelled as long as we gathered to pray in the centre circle of the pitch. No one cared whether they said the Fathia or Lord's Prayer, and interestingly even players that relied on voodoo still prayed too.
Today, that god has since left, interestingly leaving when we had luck on our side, all our national teams in soccer crashed out of major tournaments, nothing to cheer...Searching for the Nigerian 'god', we are content with the various European leagues.
How many of my readers recall despite our differences, when Sallah was largely a Christian celebration simply because our Muslim brothers were willing to outdo themselves in giving us Sallah meat.
And we all went to watch ram fights organised unknown to the rams that those fights were their last before being sacrificed and ate by both Christians and Muslims.
Then Christians 'threw knockouts and banger' with Muslim neighbours and no one cared because after all the throwing...we all ate rice without fear of poisoning like is the case now.
Now bad Muslims blow up Churches, bad Christians plan retaliation, these exclude other neighbouring nationals and external forces aided and abetted by a government that says like flu, all these will go away.
Nigerians are dying their numbers, in gruesome manners, if it's not a Jos praying ground; it's a catholic church.
Anybody still looking for a picture of our visible division, Mr. President calls the Sultan, on a Tuesday; Sultan says "Muslims do not hate Christians". Wednesday, it's the CAN President's turn, who says, "we don't trust the government to protect us, this thing has a pattern...we will protect ourselves".
The facade is there for all of us to see, the president's only reply is a proposed re-organisation in the security apparatus, his only action, a cosmetic state of emergency in local governments, a novel approach which we wait with berthed breath to see its efficacy.
One of the most religious nations in the world only eclipsed by a few, yet being torn apart by its own.
It is amazing the amount of prayers Nigerians offer, on Friday, Sunday and everyday via Mosques, Churches, listserves, social media and mobile devices.
How did we get to this point, how did we loose the dream of a great nation to one of bigots? Now you relate based on the sound and spelling of each other's name and faith...Yakubu must be a Muslim, just like Idris cannot be a Christian.
Why would a Christian disguise as a Muslim to blow up a church, why would a group single out portions of the Quran and kill people in Madalla for revenge of Muslims killed elsewhere is that how the Nigerian 'god' does it?
Now everything is Boko Haram, the same guys that have not touched a single school in Borno yet despise Western education.
Christian Senators are in Muslim Dubai enjoying themselves, while Muslim Representatives are doing same in Christian London...Shame on us.
Islam is a religion of peace and Christianity is a religion of love both claim to equally be a way of life for millions of Nigerians. While tug at each other, a Christian Jonathan and Muslim Sambo supervises Muslim and Christian elites who loot us dry without any heavenly consultancy.
There is so much vile...because we are not ready to look ourselves in the face and tell the truth, we are content not answering those questions. It's a new year...love your neighbour as yourself, protect him/her. There are millions of Nigerians, Muslims, Christians, worshippers of other 'gods' that want peace, whether you, I and our leaders want peace, time will tell.
Written by Prince Charles Dickson.

Disclaimer:

"The views/contents expressed in this article are the sole responsibility of

thewillnigeria.com

and do not necessarily reflect those of The Nigerian Voice. The Nigerian Voice will not be responsible or liable for any inaccurate or incorrect statements contained in this article."
Articles by thewillnigeria.com