BANKS REJECT ABOVE N150,000 CASH DEPOSITS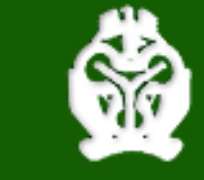 In compliance with the cash-lite policy initiative of the Central Bank of Nigeria (CBN), banks in Lagos have started rejecting individual deposit and withdrawals above N150,000, even as some customers lament that the time is not ripe for the policy.
Daily Sun investigation discovered that some banks are bent on enforcement of the policy, while others are yet to comply. A staff of United Bank for Africa (UBA) at Oyingbo branch, Abdul Ramon, who turned down a cash deposit of N180,000 from a customer, confirmed that the bank has started adhering to the policy.
The Branch Manager of UBA, Mrs. Shade Ajeleye, said the bank can allow a customer to withdraw above N150,000 but cannot pay above N150,000 into a third party account. 'After March 30, each N1000 in N150,000 will attract N100 charge,' she noted.
Although, banks such as First Bank Nigeria Plc. at Apapa Road, Ebute Metta, UBA and Diamond Bank were in full compliance with the policy, but Wema Bank, Intercontinental at Oyingbo still run business as usual, while in UBA at Apapa Road, Ebute-Metta, our reporters discovered that the banks' cashiers were putting heads together to clear a 3rd party cheque of N10 million with the name BAGAGISE BDC.
A bank staff of Diamond Bank told our reporter that the bank has started to observe the CBN policy on cash-lite society: "In excess of N150, 000, a customer stand to pay a penalty chargesaction is allowed for both deposit and withdrawal, but a customer must pay a charge of N200 for every N,000.
'It is important to inform your supplier or whoever you are paying as a 3rd party about the charges,' the banker advised
One of the greatest objectives of the cashless economy policy of the Federal Government, which is being spearheaded by CBN, is to transform the country's economy from its cash-based status to an electronic payment dominated one.
The apex bank, which has resolved to facilitate, through proper regulation, the reduction of cash dominance in the Nigerian economy, started with its cash withdrawal limit policy to ensure that starting from January 1, 2012 in Lagos The maximum cash withdrawal by any individual is limited to N150,000 while that of corporate bodies is limited to N1 minimum across all banks in the nation.
The essence is to drive the payment system with technology, reduce cash dominance in the country and save the CBN huge cost of printing, distributing and destroying naira notes, which was put at N34 billion in 2010 according to the Deputy Governor, CBN, Mr. Tund Lemo, who had earlier disclosed the figure.